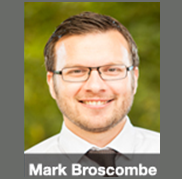 Conqueror's exclusive agent in Leeds-Bradford has just launched its own sea-freight division. Understanding the time-critical nature of each shipment has ensured the company already had  a strong reputation in air freight and now they are bringing the same level of focus and attention to their new Sea Freight Division, headed up by experienced manager, Mark Broscombe.
Mark has over 15 years' experience in sea freight, working with DSV where he has managed major accounts for the last three years, and with Hellmann Worldwide Logistics. Mark's strong relationships with all major shipping lines will provide all GFM customers with a competitive offering to meet their needs.
Of GFM, Mark had this to say, "When shipping goods abroad you need an export partner that you can trust.  Someone who will keep you updated at all stages of your cargo's journey. Someone who can take your shipments from any UK pick up point to any worldwide location safely and with a clear understanding of the obstacles that such a journey can encounter. I truly believe that this is what we at GFM have to offer."
We would like to welcome Mark to Conqueror and congratulate Global Freight Management on this new venture!