CQR Paris, Marseille, Le Havre, Lyon has welcomed on board Mr Steven Darmon as their new co-director in their team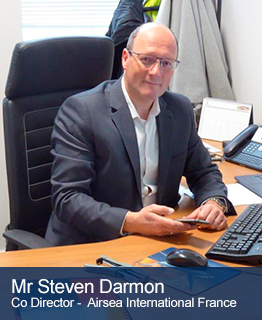 We are pleased to announce that CQR Paris, Marseille, Le Havre and Lyon continues to expand and grow throughout the years, and as such they are welcoming on board their new co director, Mr Steven Darmon.
Steven has a long working experience in the forwarding industry since many years and has held in his career multiple tasks such as branch manager, air freight product manager, key account manager, warehouse manager along with a solid experience in day to day operations.
Of this new addition to the team Max Hatchwell, Managing Director of Airsea International, says: "Steven shall be here to promote our company across the network and towards French customers, so please feel free to contact him for any specific requirement."
Welcome on board, Steven!