CQR Mexico was also in charge of coordinating the transport and customs clearance of the press
Itrans Intermodal undertook the transfer of a French electric lithographic press by Voirin from St Christol de Rodieres, France to Oaxaca, Mexico. The press was delivered to a graphic arts workshop in the state capital of Oaxaca, meant for printers and artists specializing in lithography and engraving. The workshop is dedicated to the artists and the youth of the various ethnicities of Oaxaca where resources are scarce.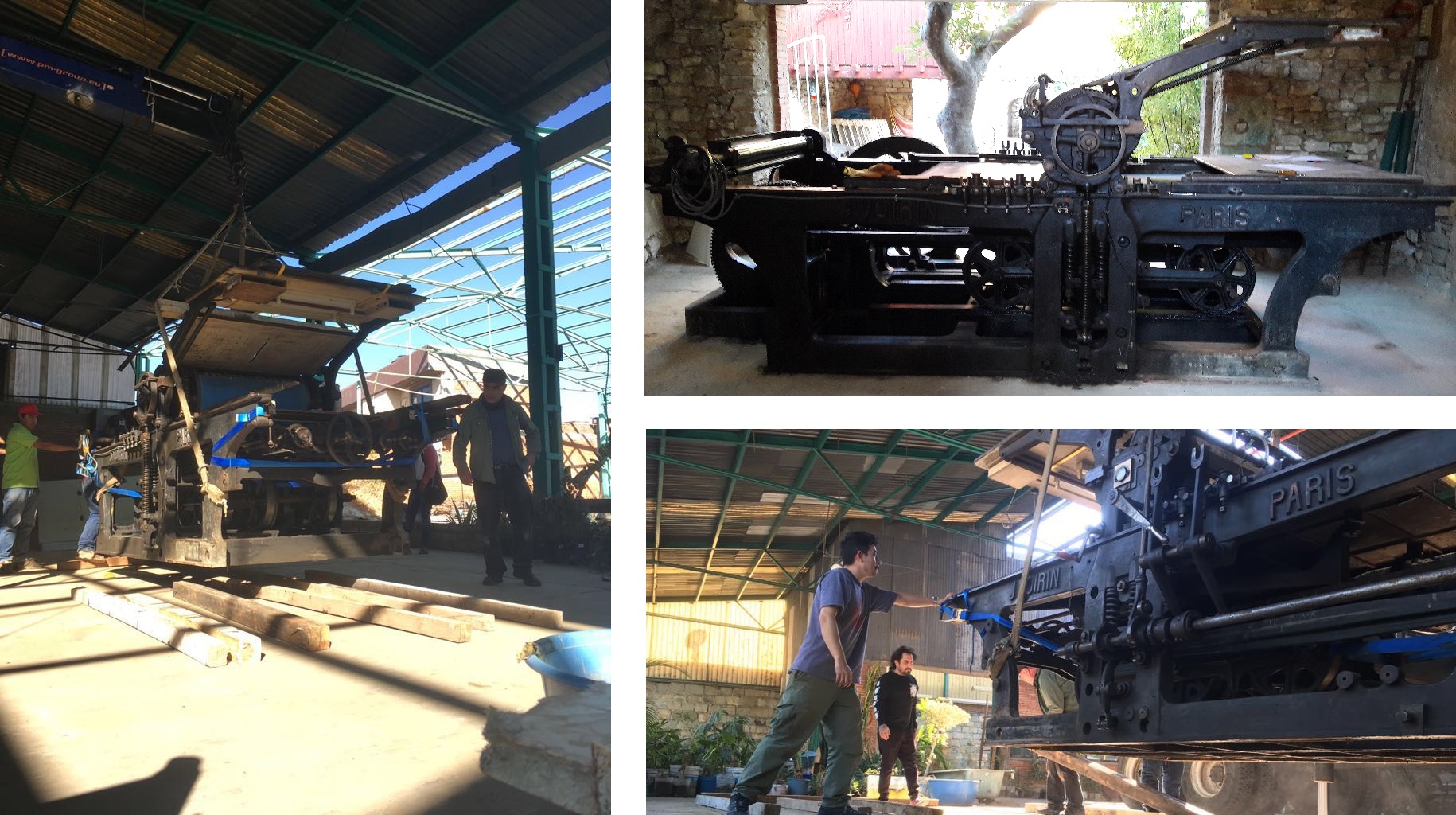 The Voirin Press which was made in 1910 is 4.4 meters long, 1.70 meters high and weighs around 6500 Kg. According to the workshop where the press was delivered "Presently, there are only 20 existing Voirin Presses in the world and it goes without saying that they are highly coveted by all the big European publishing houses. Some of the greatest artists of the 20th century published their work in the Voirin presses".
Congratulations to Itrans Intermodal for their terrific achievement!