CQR Phnom Penh, Asian Freight (Cambodia) Co. Ltd, recently handled the shipping of a gargantuan quantity of shoes on behalf of ASICS Trading Co. Ltd, one of the biggest footwear brands in the world, from Cambodia to Japan and the EU. Asian Freight was up against some stiff competition from Yusen Logistics Group for this contract but ultimately it was our guys who came out on top, stopping the multinational in its tracks.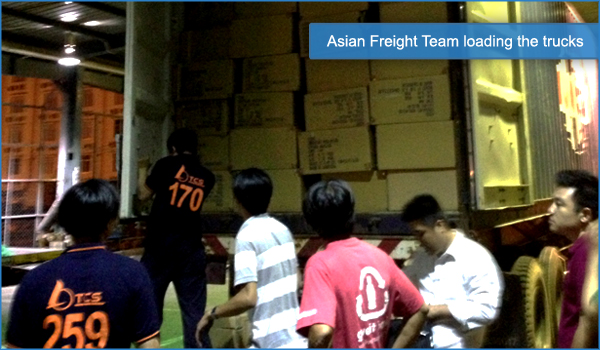 Now back to the shipment; probably from most countries, this would be a direct air shipment, however due to the limited size of the airport in the capital Phnom Penh, freight forwarders must use other means. Taking this into account, CQR Phnom Penh has used its initiative and created successful and popular land/air and sea/air routes for their clients which are time-sensitive, in addition to their standard air/air services.
For this shipment, the team decided to load the 500CBM of goods into seven 40' HC and then for these containers to be transported by road from Phnom Penh to the airport in Hochiminh city, Veitnam. Finally, the containers were loaded onto China Airline flights for the last leg of their journeys.
Due to its reputation for providing customers with a comprehensive range of import and export air freight services, Asian Freight was the clear choice for this shipment. This is what CEO Sang Rotha had to say about their services, "Regardless of our customers' needs, we will find the best way possible to satisfy them. We select the airline that caters to their shipping needs and service requirements as well as finding the most expeditious and cost saving route."
It is plain to see that in Cambodia, CQR Phnom Penh is leading the way in freight forwarding. Conqueror recommends all members with shipments in the country to get in touch with the Asian Freight team.

Sothon Yoeng / Managing Director