CQR Southampton and CQR Male have definitely been getting into the spirit of cooperation
In April 2012 CQR Southampton was chosen by the Maldives agent to handle the UK side of the shipping of a large, over height/over width, fuel tank on its behalf.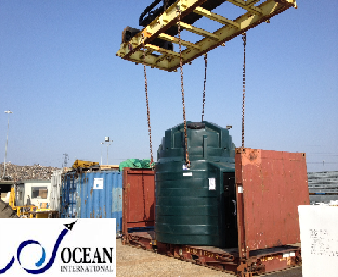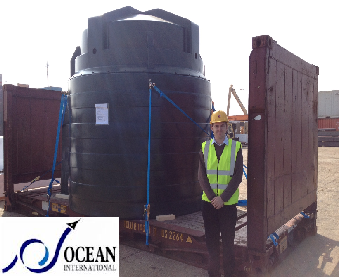 The dimensions were as follows 280 x 325 x 335 cm 725 Kg.
CQR Southampton's Sales Executive James Norton with the shipment.
Ocean International, which has been in operation for almost 25 years, took care of the receiving, loading and lashing, at Southampton port, prior to the tank's journey to the Maldives with the carrier APL, where, once docked, CQR Male took over.
"At Ocean International we have always thrived on handling project cargo and we can move pretty much anything, from helicopters to earth moving equipment and boats," said Export Director Martin Nicholson.