CQR Seoul, the B/Bulk, heavy, OIL & GAS project specializing company, recently obtained the accredited logistics consulting and service company 'Korea Logistics Consulting & Service.'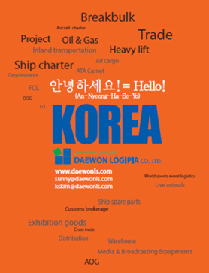 This merger and acquisition was completed on 30th September and the business began operating under the name DAEWON Logipia at the beginning of October.
With this business acquisition, DAEWON Logipia can offer CQR members more variety in its services on any type and size of heavy project shipments. DAEWON, with its accredited logistics consulting team, will analyze and suggest suitable customized solutions to members.
Conqueror would like to congratulate CQR Seoul!