Conqueror Ulaanbaatar acts as the official logistics service provider of the first commercial wind farm project in Mongolia
Tuushin International Freight Forwarders has been associated with the Salkhit Wind Farm,a flagship project for Mongolia's renewable energy sector and the energy sector as a whole, which has introduced new and advanced technology and knowhow to the industry.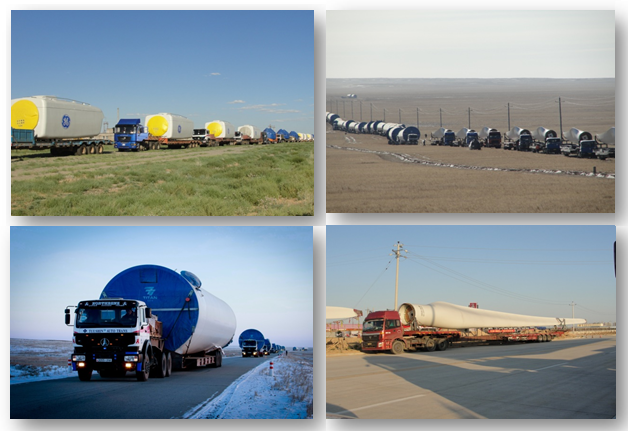 As stated by Mr Bayarsaikhan Lunden, Director of the Sales Department of Tuushin International Freight Forwarders, "Our team was responsible for arranging the entire transportation from EXW Factories to final site at Salkhit. The items we handled mainly consisted of towers, blades, nacelle and hub shipments."
Located 70 km southeast of the capital city Ulaanbaatar, the Salkhit Wind Farm is a landmark project that is a result of close cooperation between the private sector, international development institutions, and the Government of Mongolia. The wind farm will be powered by GE 1.6MW turbines. It will offset 180 thousand tons of CO2 emissions, save 1.6 million tons of fresh water, and reduce coal usage by 122 thousand tons annually.
"The clean power generated by this 50MW wind farm will service customers connected to the Mongolian central grid."Mr Bayarsaikhan Lunden further added.
Congratulations to CQR Ulaanbaatar for being a part of this important project!