The FMC registration will help them to offer their own rates and services for shipments from the UK to the USA
CBI Global Freight Management, Conqueror member in Manchester, United Kingdom, has recently obtained FMC registration. As per the FMC regulations, logistics companies issuing  Bills of Lading in the USA for engaging in NVOCC shipping operations for goods entering and leaving the ports in the country, need to apply to the U.S. Federal Maritime Commission beforehand and obtain the US NVOCC qualification.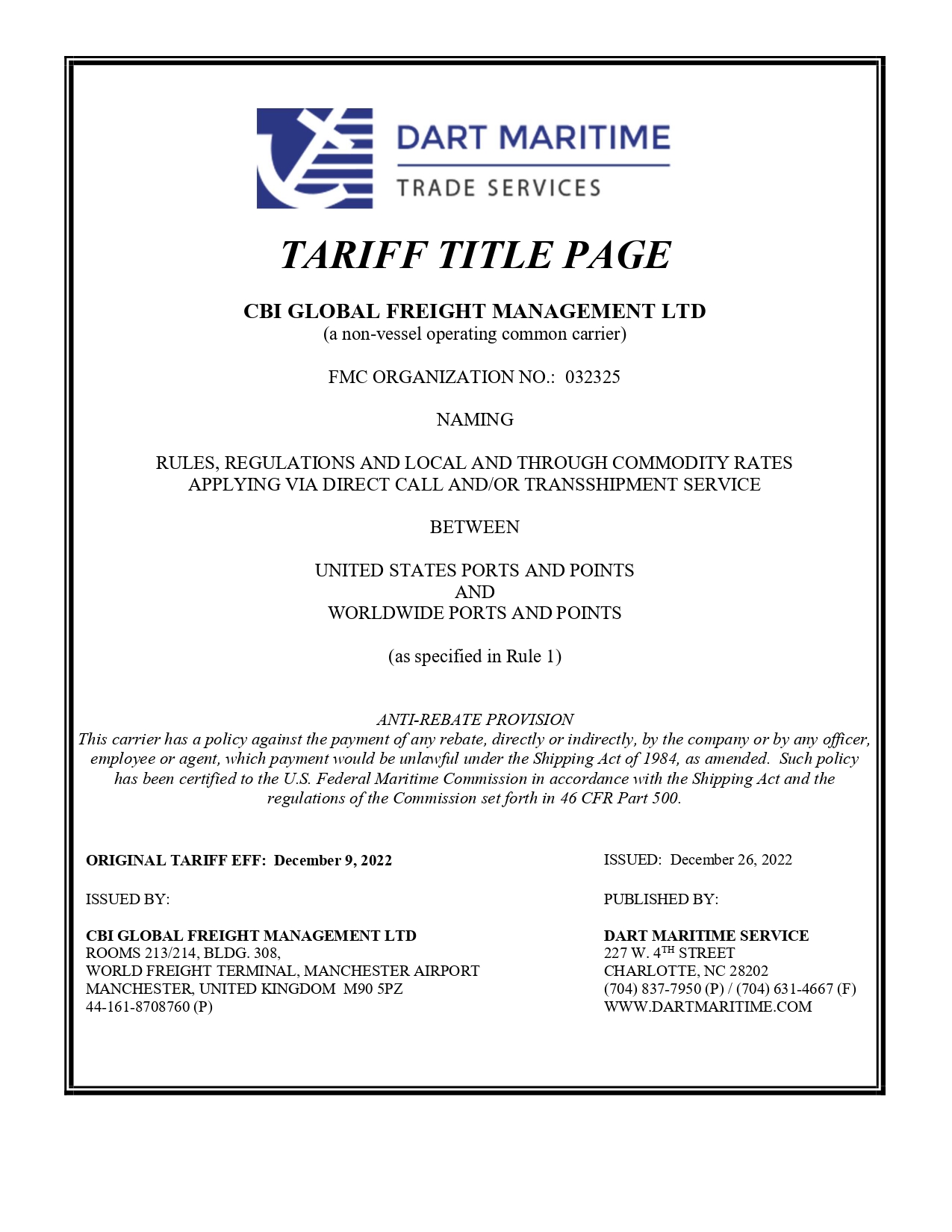 Presently, over 1,000 international companies (companies not based in the USA) have successfully applied for qualifications, signed contract prices with local shipping companies, and independently sent AMS/ISF and other declaration information.
Mr. Nigel Sleigh, Managing Director of CBI Global Freight Management explains, "The FMC registration will help our operations in several ways. First and foremost, it will allow us to engage in the U.S. NVOCC business legally and compliantly, issue Bills of Lading for shippers, and enhance our company's operations in the US. Furthermore, it will allow us to conduct direct business with carriers and freight forwarders in the USA without having to go through intermediaries. Henceforth, we will be able to directly communicate with the shipowners regarding the freight rate info to provide our clients with the most affordable rates."
Congratulations to CBI Global Freight Management and all the best for their upcoming projects!