They were in charge of every aspect of this shipment including handling, operations, and customs clearance
Caspi Freight Forwarding and Customs Clearing Agents Ltd, Conqueror member in Ashdod, Israel, has recently carried out the movement of 10 x ISO tanks containing unique material. The cargo was moved to Haifa and Ashdod, Israel. "Our team impeccably handled, cleared and operated this shipment. Moreover, we also took charge of cleaning the tanks and storage for usage," says Mr. Oren Cohen, the Business Development Manager of Caspi Freight Forwarding.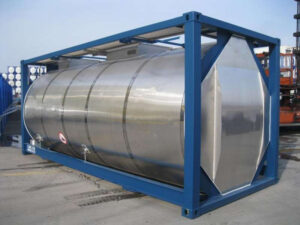 The shipment consisted of chemicals, ORGAL P 6820, and vinyl-acrylic copolymer emulsion in water. Additionally, to move this shipment they made use of a trailer with crane. "Perhaps the most challenging aspect of this project was to clear and deliver it on time due to the urgency of the cargo for the global industry. We look forward to successfully execute many such complex shipments to provide the most seamless service experience for our customers and partners," adds Mr. Cohen.

Congratulations to Caspi Freight Forwarding for the perfect handling of this complex project!