Their office relocation was mainly because of their need to move as close as possible to the cargo terminal of Madrid Airport
Air Express Cargo S.L, Conqueror member in Madrid, Spain, has relocated to a new office space. Their new office has placed them very close to the cargo terminal of the Madrid airport. Additionally, their office comes with bigger and modern facilities with open spaces and great access to the cargo area.
AIR EXPRESS CARGO S.L. (Madrid)
Calle Trespaderne 7, 2A
28042 Madrid – Spain
Ph.: + 34 91 7472491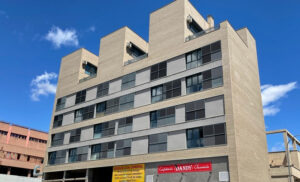 In the words of Francisco De la Cita, General Manager of Air Express Cargo, "As we are growing we needed a bigger office, as close as possible to the airport bonded area. Moreover, our certification as an IATA cargo agent has distinguished our air freight services from those offered by our competition. This is why our team regularly handles a growing volume of air freight and the move near the cargo terminal will speed up our processes enormously."
Congratulations to Air Express Cargo and all the best for their future projects!