The acquisition of the two enterprises will strengthen the company's position bolstering the sales organization & boosting the commercial offering in their territories
Tangen Logistics has been officially merged by Link Logistics. Conqueror member in Trondheim, Kristiansand, Stavanger, Bergen, Alesund and Oslo, Norway, has officially changed their name to Link Logistics. With this acquisition, their customers will be able to enjoy advantages from both companies.
"I am confident that Link is the right company to take over and continue the hard work we've demonstrated over the last 22 years. Link Logistics is a leading logistics partner in transport and logistics services with successful operations worldwide. Therefore, their experience and competencies will ensure that our customers continue to receive good service and quality," says Nils Christian Øvrum from Tangen Logistics.
Given the background of the two companies and the experience and competencies both have within transport & logistics, Link Logistics' acquisition of Tangen will benefit their customers. As a result, both current and future customers can expect a higher level of service in several areas.
Anders Martens, the CEO of Link Logistics says, "These are very exciting times for our current and future customers in Norway. Tangen Logistics has a lot of successful experience with road transport. Coupled with Link's expertise in freight forwarding, Link can now provide services to customers, in line with market leaders in Norwegian transport."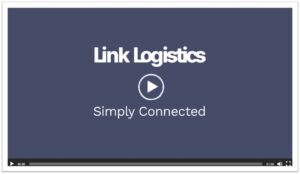 Click on the above link to watch the Link Logistics explainer video
The new company will be able to offer customers personalized customs handling, ensuring quicker and more efficient customs and border processing. They will be increasing their road and courier offerings to ensure that all local customers can get the opportunity to faster and improved solutions, by utilizing the expert competencies of both companies.
Congratulations to Link Logistics on this successful merger and wishing them the best for their future operations!