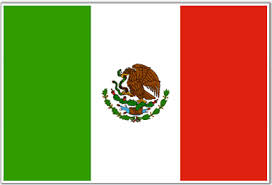 Mexico's Congress has approved a bill to end a 75-year state oil monopoly and generate as much as $20 billion in additional foreign investment annually. Secured with the required two-thirds majority in a lower-house vote yesterday, this is the country's most significant economic reform since the North American Free Trade Agreement.
The bill will change Mexico's charter to allow companies such as Exxon Mobil Corp. (XOM) and Chevron Corp. (CVX)to develop the largest unexplored crude area, after the Arctic Circle. Supporters say the overhaul could propel Mexico into the top five crude exporting countries while opponents say it will funnel resource wealth to foreign investors.
Brian Youngberg, a St. Louis-based analyst at Edward Jones & Co., which represents oil producers including Chevron and Occidental Petroleum Corp. (OXY) believes that the easing in restrictions will help Pemex revive output and crack vast shale formations. "Mexico's deep-water prospects in the Gulf of Mexico would be attractive to Exxon and Chevron, while shale tracts would probably lure EOG Resources Inc. (EOG) and ConocoPhillips."
With a boost in foreign investment by as much as $15 billion annually and potential economic growth by half a percentage point, JPMorgan Chase & Co. predicts that the overhaul could bring an additional $20 billion foreign direct investment as soon as 2015 and further strengthen the peso as the market absorbs the news.
Since joining a free-trade agreement with the U.S. and Canada in 1994, Mexico has become one of the world's most open trading economies.  "It's an extraordinary moment," said Tony Garza, former U.S. ambassador to Mexico. An adviser at law firm White & Case LLP in Mexico City said, "There's potential to attract additional investment into shale and ultra-deep waters so that those resources can be exploited in a way that's ultimately good for the country."
Producers will be offered production-sharing contracts or licenses where they will own the oil pumped and are allowed to log crude reserves for accounting purposes. The energy overhaul has been ratified by a majority of Mexico's 31 states, with the first contracts based on its model ready by the end of 2014.
Itrans is ready to support any opportunity that customers of Conqueror's partners worldwide may start developing.