Aeromar Logistics Ltd prides itself on living up to its motto, 'Anytime, Anything, Anywhere!' In this story the emphasis is really on the 'anything.' If there is one kind of shipment that freight forwarders are known to shy away from, its perishables. To be honest, I don't blame them; there are far easier ways to make a quick buck! But CQR Ahmedabad is not one of those and they regularly handle every step of the shipping process for these kinds of perishable shipments.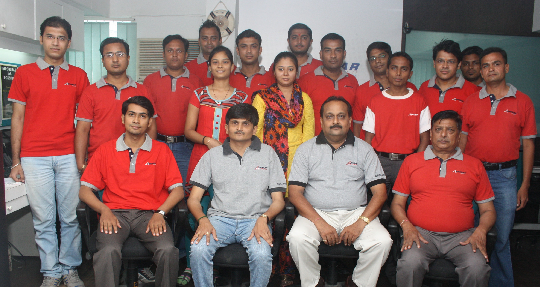 One of their most recent perishable shipments consisted of 918 Kg of live fruit plants which the team had to ship to Ethiopia by the airline Emirates. The Aeromar team took care of the custom clearance of the plants as well as all the product related documentation, including the Phyto Certificate and the Certificate of Origin.
When speaking with CQR Head Office, General Manager, Dhaval Shah, said, 'This kind of shipment, although rare for some forwarders, really is another day at the office for us. Our expert staff ensure a personalised timely service to even the most obscure locations.'

If you would like to find out more about CQR Ahmedabad, contact Dhaval Shah on
dhavalamd@aeromarlogistics.com
or click
here.