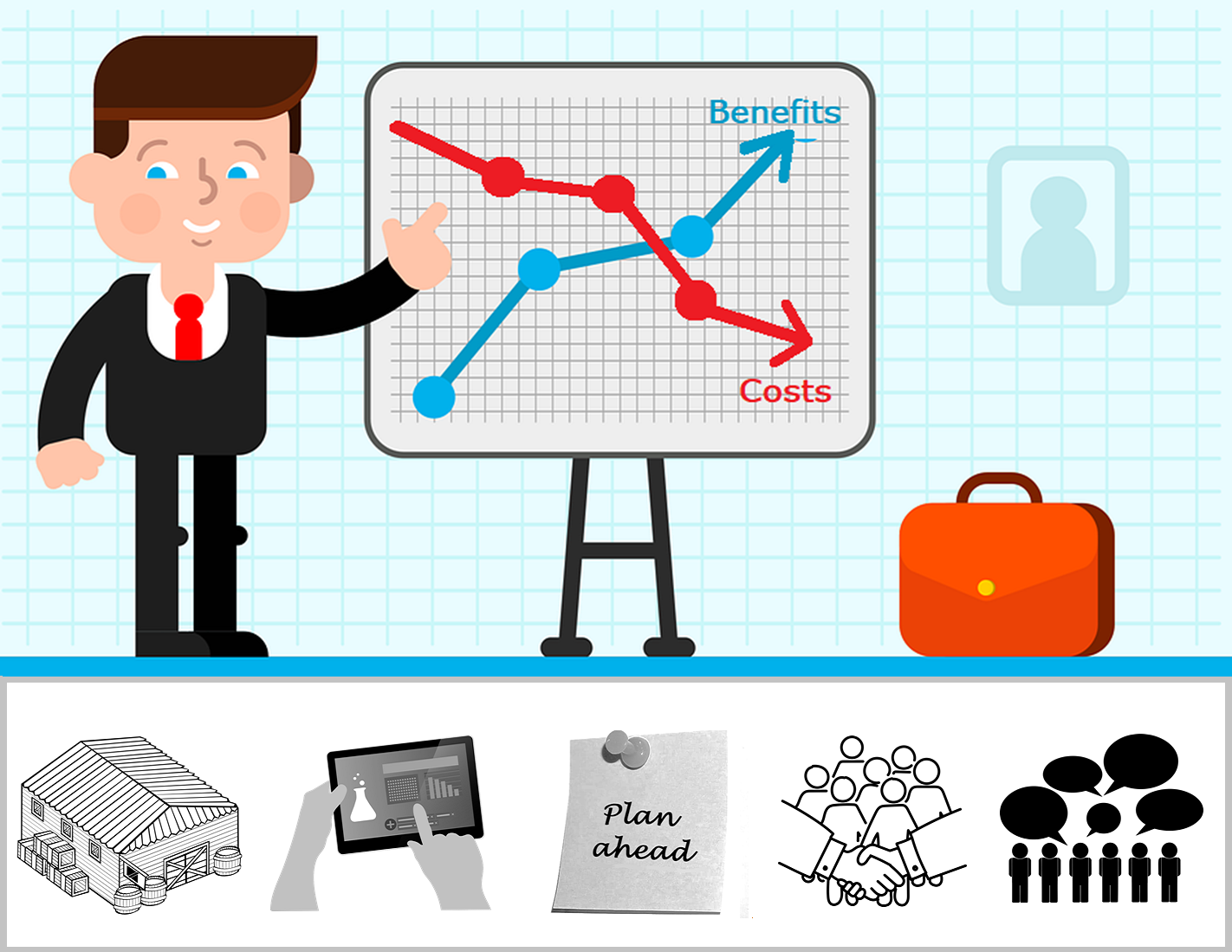 Regardless of the size of the company, reducing the transportation cost is often the number one priority of independent freight forwarders.  Poor decision-making and lack of research are two factors that are often responsible for excessive expenditures in our industry. The trick is to lower the cost of your supply and elude delays which may increase the expenditure of the shipment. One way to keep your supply chain expenses to a minimum is by carefully inspecting every stage of the process and by maintaining a regular dialogue with all the concerned parties.
Keep reading to find out a few simple steps which are definitely going to help you in this regard:
Make the best use of your space
Storing the inventories and supplies in the warehouse can cost you a lot of money. Carrying out a detailed analysis of how well your storage space is being utilized can prevent you from spending on too much space. An effective approach to your storage plans will not only lower the space you're using but also the time needed to find and bring out the items.
Carry out a thorough research
It is important for independent freight forwarders to have exhaustive information about the circumstances and developments which can impact your regular schedule.
Being aware of all the local holidays and festivals in the territories you ship to and from regularly is always a good idea. For instance, if many of your clients are based in say Peru, then it's always suggested that you draw up a list of local holidays and events in Peru so as to know when your normal activity will be interrupted.
Moreover, keeping a tab on the political scenario will also help you avoid preventable delays and expenditures.
Plan your air cargo transport sufficiently in advance
A thorough investigation is an initial step in preventing delays and extra costs, but it is equally important for you to make proper use of this research and plan your air freight shipments beforehand.
When you know the tentative dates of your air freight shipments all you need to do is tally the dates with your research and make any required adjustment to your schedule while making allowances for any possible delays.

Moreover, since the shipping rates skyrocket due to the increased demand on certain dates, it's always suggested that you book your air freight shipment at least 14 days in advance.

Also, remember that you need to shell out more money if you want a guaranteed space on a particular date. So be prepared accordingly.
Find multiple suppliers
Relying on multiple suppliers allows you to avail of the most competitive rates. Using more than one of them at all times is a good way of preventing expensive postponements while receiving your items.
Regularly communicate with every person involved in your supply chain
Holding dialogues with people involved in your supply chain inevitably results in fewer misunderstandings and better supervision. Frequent conversations with the manufacturers, workers, suppliers, etc also help you mitigate the risks of any last-minute change of plans and allow you to make any amendments in freight volumes or dates at the eleventh hour.