AEO (Authorized Economic Operator) certification provides the freight forwarding companies a globally recognized security standard and certifies them as safe and dependable trading partners. Logistics companies with AEO status have a considerable advantage in international projects. Simply put, this status is like a seal of quality signifying that the freight forwarder's role in the international supply chain is secure. It not only proves that the company is, but that it also abides by the laws and procedures of the World Customs Organization. Basically, any freight forwarding company that moves goods internationally can boost its credibility by obtaining this certification. It implies that the cross-border movement of shipments is already approved by the national customs authorities and is compliant with the security standards set by the World Customs Organization (WCO).
In today's blog, we are going to talk about the importance of AEO certification and how it can benefit independent freight forwarders.
What is AEO?
Freight forwarders obtain the AEO certificate to prove that their role within the global supply chain is secure. It also demonstrates that their processes are effective and compliant with the customs laws. Customs organizations in every country face the double challenge of putting a stop to illegal trading activities and encouraging legitimate trade at the same time. The objective of AEO is to facilitate this process. Presently, this certification has evolved into an industry standard. Many clients these days choose a freight forwarder who already has this internationally recognized status. Therefore, small and mid-sized logistics companies are now increasingly trying to obtain this certification to stay ahead of their competitors.
Who can get the AEO certification?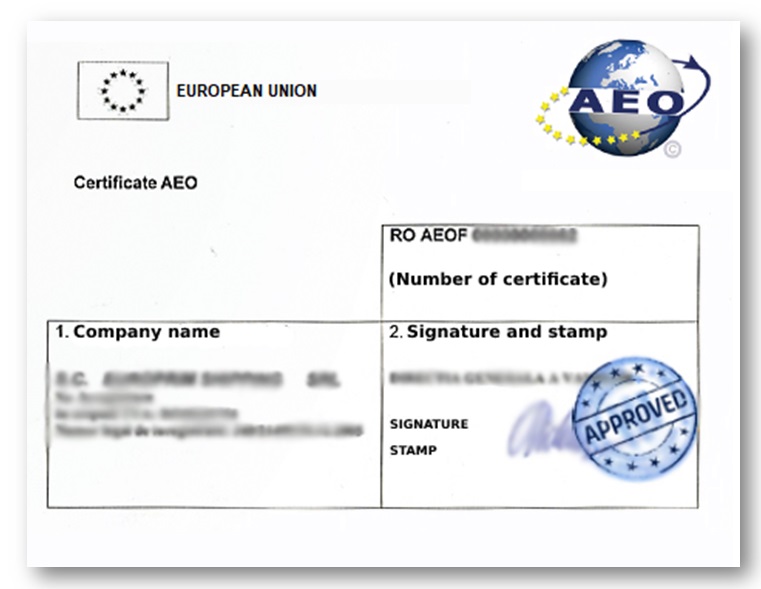 Any freight forwarding company involved in the global supply chain and customs-related activities can apply for this certification. In other words, mostly freight forwarders, manufacturers, importers, exporters, warehouse operators, logistics service providers, airlines etc apply for the AEO. However, one basic prerequisite of this certificate is a solid history of compliance with government authorities.
Kinds of AEO certification
At the moment there are two kinds of AEO status. Each of them comes with unique criteria and advantages.
The AEO-C is a Customs Simplifications certificate. It focuses on the creation of enhanced internal quality management to aid with customs compliance.
The AEO-S is the Safety and Security Certification that focuses on security measures.
The three tiers of AEO certification
The T1 status is the basis level of AEO certification. It is given to logistics companies on the basis of the veracity of their documents. Freight forwarders who want to apply for this status just need to visit the particular AEO portal of their country. Companies that do not have an AEO certificate should ideally apply for the T1 tier of AEO. Moreover, AEO T1 holders will also be prioritized while applying for the higher AEO statuses.
The T1 status holder is eligible for several benefits. These include 24×7 shipment clearance, allocated space in custodian's premises, and exemption from payment of merchant overtime charges.  In addition, they also avail of Direct Port Delivery (DPD) for import and export shipments. Obtaining this certification is relatively simple.

The AEO T2 and T3 certificate holder not only gets the benefits of the T1 certificate but also several other benefits. Furthermore, they get to enjoy deferred duty payment, exemption of seal verification, better facilitation, priority in scanning and assessment, onsite assessment, and facility to paste MRP stickers in their premises. Moreover, they also enjoy timely grants of refund/rebates of indirect taxes and several other benefits.
Why independent freight forwarders need to apply for AEO certification?
As a freight forwarder if you are sending shipments internationally then obtaining this certificate will help you in several ways. To begin with, you will get easier admittance to customs simplifications. Furthermore, you will be internationally recognized as a safe and secure trading partner which will greatly boost your reputation. Most importantly, the enhanced relationship with customs and government bodies will reduce the shipment processing time and save you a lot of hassles. Lastly, you will avail of a reduced inspection cost while the possibility of a cargo loss will be considerably reduced.
To sum up, the most important advantages of AEO certification are as follows:
Simplified Customs declarations
Regular engagement and better relations with customs officials around the world
EIDR or Entry in Declarant's Records
Transport simplifications
Faster clearance time
Priority treatment of your cargo when selected for control
Less physical and documentary control
You will get the option of a centralized clearance self-assessment
Easier access to special procedures such as customs warehousing, CFSP, and temporary storage
Waivers
Easy entry and exit summary declarations
Enhanced risk management in relations to compliance with customs regulations
Enhanced safety of merchandise
Better communication and cooperation between supply chain partners
Integrated international solutions
In conclusion
Many of Conqueror's members have already received the AEO Certification. However, if you still have not done so, you should start by obtaining the AEO T1 certification. All you have to do is submit some documents. You don't need any on-site verification for this basic certification. So this should be your starting point. In the present competitive scenario of today's market, obtaining this certificate can enormously boost the credibility of independent freight forwarders and help them stay ahead in the competition.