The success of a freight forwarding company largely depends on two primary factors- the company's knowledge and experience in the sector and its ability to relate to people and provide them with the best solutions. Therefore, aspects such as networking and the effective management of contacts are vital tools that can help independent freight forwarders make headway in the industry. Relationship building is the cornerstone for the success of independent freight forwarders and this is exactly what Conqueror's 9th Annual Meeting for freight forwarders conference will help you achieve.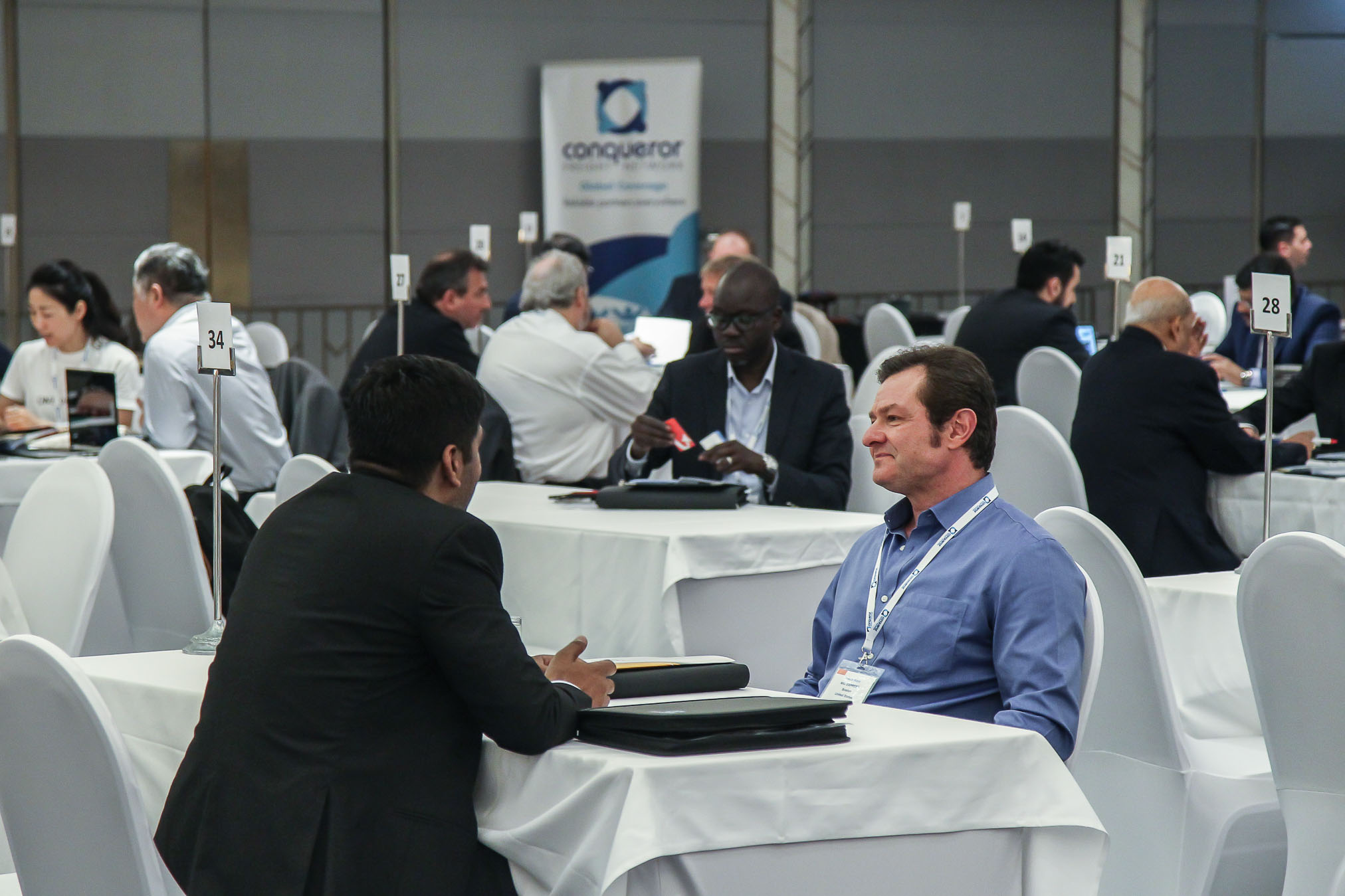 Why attend Conqueror's 9th Annual Meeting for freight forwarders?
As a member of the largest exclusive logistics network in the globe, and as the sole representative of the city you're operating from, you already stand a strong chance of expanding your business by collaborating with members from across 262 cities. Nevertheless, Conqueror's 9th Annual Meeting will help you make progress in this direction through active networking. The two days of freight forwarders' conference in Doha, Qatar, will help you find new projects by connecting with industry peers from all around the world. Moreover, the new relationships you will forge over a drink, during the day trip, or in the course of a casual conversation during coffee breaks are the intangibles that will help you create deeper and more meaningful connections with your partners.
Conqueror Freight Network is one of the best logistics networks with handpicked freight forwarders in 262 cities from 140 countries who cooperate to increase their project volume and serve new territories worldwide. Conqueror has superior resources in terms of size and greater outreach than some of the largest multinationals. More importantly, Conqueror is the first freight forwarders network to create a free Transport Management System (TMS) to enable the digitization of its members' businesses. Apart from networking with your partners, attending the meeting will also allow you to stay updated with the latest improvements in the FreightViewer platform.
Lastly, in the last two years, not just our members but the entire industry had to forego face-to-face meetings because of travel restrictions and safety concerns. Therefore, now more than ever, it is important for you as a Conqueror member to meet face-to-face with your network partners to facilitate better networking and foster engagement and relationship building.
Conqueror's Annual Meeting for freight forwarders will take place from 6th -8th February 2023 in Doha, Qatar.

How to prepare for Conqueror's 9th Annual Meeting
Clear your schedule and do the requisite
Once you have registered for the Annual Meeting, the first thing you should do is clear your schedule for the 3 days of the meeting. Additionally, it is always a good idea to prepare yourself for the trip beforehand by buying your tickets to Doha, and booking your room at the Intercontinental Doha.
Create an agenda
A very important prep work you need to do before attending the freight forwarders' conference is to decide on the territories where you need a reliable partner. Once decided, you need to make a list of the companies representing those territories and schedule your one-to-one meetings with them. The One to One Meeting Scheduler will open on 11th January 2023 for agents who have applied and paid for the Early Access to the Scheduler. On that day, you will receive a link with login details to book the meetings they want to have on the meeting dates.
Prepare brand materials
You need to present your business in the best light in front of your existing and potential partners. Precisely for this reason, you need to prepare your brand materials that should include business cards, company brochures, and a PowerPoint presentation where you can demonstrate your services, experience, and strong points. If you can think of other important documents that you will need during the conference then do keep them at hand.
Prepare an elevator speech
A convincing business pitch is essential to the success of a meeting. This is why you should spend some time practicing an elevator speech beforehand so that you can speak confidently and win over your partner. Before the meeting starts, think about all the questions you want to ask your partner and be prepared to answer similar questions about your company. Nevertheless, keep your speech short and precise as you should also allow the other person to talk. In case you have the slightest doubt regarding any questions, then always be straight about it and tell your partner that you'd answer later on.
Research about the agents you are about to meet
Before you sit one-to-one with fellow members from a particular territory, you must do a little research about the company. For this, you need to visit the Network Directory page find the name of the company representing the city where you need business, and finally visit the company's website and find out more about them.
Dress well to create a positive impression
Presenting your best self is crucial for attending a business conference. To create a positive impression about you and your business, you need to be mindful of your appearance. Therefore make yourself look professional and presentable before walking into the meeting room. The dress code for Conqueror's 9th Annual Meeting for freight forwarders is a formal suit with tie and jacket for men. While the appropriate dress code for women is suits, pants, jackets, skirts, and dresses that, while not formal, are appropriate for a business environment.
Follow meeting etiquette
While you are having a one-to-one meeting never check your phone or look at your watch. Do not forget to put your phone in silent mode or switch it off before entering the conference room. Moreover, always try to look eye to eye with the person you are having the meeting with. Making eye contact will allow you to concentrate on the discussion and also read the facial expression of your partner. This can result in better understanding which in turn can improve trust and communications between you and your partners. Lastly, keep in mind that you will be meeting people from all over the world and not many of them speak English as their first language. Therefore, make sure to speak slowly in simple English with a neutral accent. This will help the other person to follow your speech with ease.