Digitization in the logistics industry has accelerated the work processes and ushered in dynamic changes in client expectations and market structure. It has made data much more accessible and the increasing use of technologies like IoT or Blockchain have interconnected all the various logistical processes. This is allowing logistics managers to control the entire supply chain through a single interconnected platform. However, automation has also offered one more significant change viz. the promotion of environmental sustainability. In today's post, we are going to discuss how digitization is offering a wide range of environmental benefits.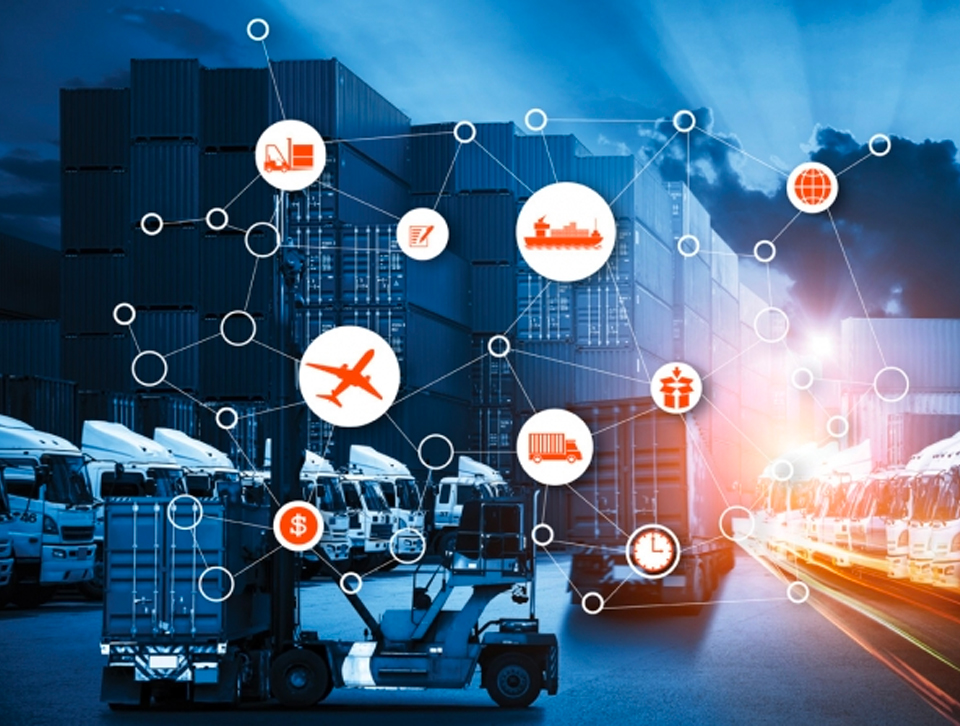 The state of digital transformation in the freight forwarding industry
In the last couple of years, and especially since the pandemic, this industry has made numerous efforts to adapt to digital changes. In fact, there are a great many technologies that have been applied to the supply chain sector. For example, we have witnessed a complete change in the ports and the warehouses where robotics and blockchain have started playing a major role. Additionally, many multinationals have started experimenting with drone deliveries and self-driving trucks. As per a report by the World Economic Forum, by the next decade, self-driving trucks will have a $30 billion impact on this industry.
What the multinationals are doing
Multinationals like Maersk, DHL, among others have not only digitized most of their operations but have also presented their sustainability goals. DHL for example has pledged to make greater use of e-vehicles, and make all their offices carbon neutral. Moreover, their plan to use more e-vehicles for their last-mile delivery operations will have enormous environmental advantages. They have decided to use at least 60% of e-vehicles by 2030. They are investing EUR 7 billion in climate-neutral logistics in the next 10 years.
Amazon and UPS have already started delivering items via aerial drones. The fact that drones or e-vehicles do not emit carbon is a major step forward in the environmental endeavors of the supply chain industry. In the next two decades, drones will take over last-mile delivery services and could achieve a business impact of $20 billion. Apart from its environmental benefits, these new technologies will also lead to substantial cost savings.
Maersk is also trying to decarbonise their shipping processes in a bid to achieve zero emissions. Container ships are one of the most significant contributors to climate change and pollution. Maersk is trying to go carbon neutral by 2030. They have also invested in a carbon-neutral ocean liner that will hit the ocean within the next 2 years. Additionally, all of its offices will soon become carbon neutral as they would be run on low Sulphur fuel oil. In the next 10 years, they want to lower CO2 emissions in container shipping by 60%. Moreover, they have the ambitious plan of having zero net carbon emission by 2050.
How digitization will promote sustainability in the logistics industry
The transportation and logistics industry contributes 13% of the net global emissions.  Moreover, this number keeps growing, because of the increasing demand for commodities around the world. Digitization bundles and connects the available data across the supply chain. This process is an important factor that could contribute to sustainability.
For example, a digital platform like FreightViewer connects the quotations provided by international carriers and forwarders on one platform. The software stores all data required for moving a shipment. It helps the members to create an accurate door-to-door quotation and generate documents ready to be sent immediately. Simply put, digitization of the quote generating process saves a lot of energy, a great many phone calls, reduces paper waste, reduces traveling, and reduces chances of error. All of these factors have a positive impact on the environment.
Shipment tracking software
The use of shipment tracking software provides the logistics companies with complete route visibility of trucks and containers. It even provides a summary of unusually long dwell time or unexpected stops. This not only helps in customer satisfaction but also makes the operations more efficient and allows for better resource planning. Therefore, the entire logistics operations become more sustainable. The use of an electronic bill of landing for example eliminates the use of paper, results in faster clearance, and reduces costs. This in turn encourages the shipping companies to choose move environment-friendly modes of transport like rails instead of trucks. Lastly, it takes the stress off the important freight ports allowing for a faster release process, and better management.
Driverless vehicles
A large number of logistics multinationals are experimenting with self-driving trucks. Although this technology is still in its testing phase, we can expect driverless vehicles to become one of the standard modes of delivery within the next decade. Their use will greatly help to reduce carbon emissions. As per the Department of Energy of USA, self-driving vehicles can lower energy consumption by 90-200%.
Wind-powered Ships
The sea freight industry is one of the biggest contributors of greenhouses gasses. It is responsible for 3% of the total global carbon emissions. Moreover, in the next 25 years, this figure will keep rising to reach a whopping 17% by 2050. Precisely for this reason, environmental sustainability has become a key concern of the ocean freight shipping industry. The shipowners are now investing in eco-friendly solutions for moving containers without the alarming environmental impact. The use of wind-powered ships is the latest sustainability trend in this industry.
Firms like Wallenius Marine AB, Neoline, and Schram Shipping are in the process of creating wind-powered ships. The wind-powered solution for ships has tremendous potential for reducing fuel consumption and greenhouse gas emission. Moreover, being smaller in size these ships will be able to dock in even the smallest ports. Therefore, it will also reduce the possibility of long hauls of the shipment from ports by trucks.
Digitization of airports
The digitization of several processes at Atlanta Airport in Georgia, USA, helped to prevent the emission of 9 tonnes of CO2 since the start of 2021. It allowed the airport authorities to save over 5,650 liters of fuel and around $69,000 on labour expenses. Digital communication between multiple stakeholders of the air freight industry has indeed added momentum to the international drive for sustainability.