Uber Freight has acquired logistics tech company Transplace from TPG Capital for around $2.25 billion. As one of the most talked-about merger in the transportation and logistics industry, this acquisition will create one of the strongest supply chain tech platforms, with the largest and most integrated logistics network globally. According to Uber Freight CEO Lior Ron, this acquisition is an extension of Uber Freight's long-term plan to bring digital transformation to the logistics industry. In today's post, we are going to discuss the details of this merger and its various implications for small and mid-sized freight companies.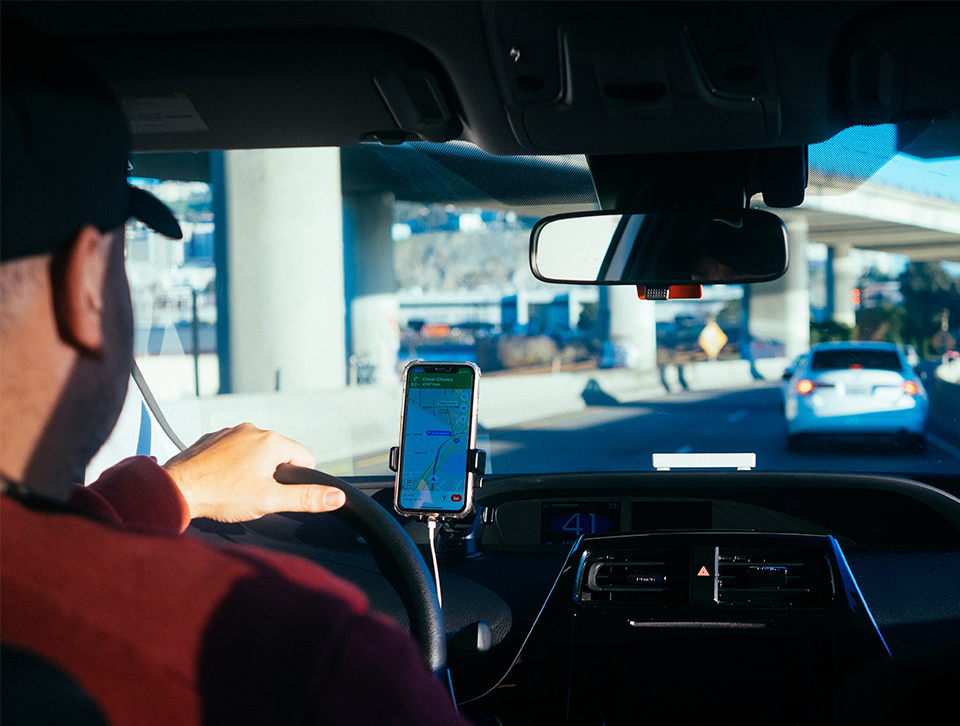 A bit about Uber Freight
Uber Freight is a logistics platform that was created to provide better customer service by highlighting reliability, transparency, and flexibility for the carriers, shippers, and customers. Uber Technologies Inc launched its freight division in 2017 and presently it is one of the largest digital carrier networks on the planet. The popularity of Uber Freight has demonstrated a shift towards digitally enabled practices in the field of freight booking that helps to lower inaccuracies and provides better opportunities for expansion and collaboration. As of now, Uber Freight has more than 70,000 carriers and several Fortune 500 companies as its clients.
A bit about Transplace
Transplace's parent company TPG Capital is a global alternative asset company that has offices in several major cities around the world. Transplace is a 3PL provider based in North America. It offers manufacturers and retailers the perfect combination of transport management services and freight forwarding technologies. Transplace's digitized services and platforms are fueled by the most updated technology and a dedicated team of scientists, engineers, and industry experts. They enhance the supply chain resiliency of its customers by offering strategic capacity, and impeccable logistics management through better control and visibility of its logistics networks. Additionally, they create logistics platforms that allow its customers to better manage their shipping process. The company claims to run one of the world's biggest tech platforms for the transportation and logistics industry.
Implications of this acquisition on the transportation and logistics industry
Digital transformation in the logistics industry
The acquisition has coincided with the technological transformation this industry is going through. The rising complexities of international logistics and the requirements of a volatile marketplace are conflicting with the logistics technology of the pre-digital age. In a time when the shippers are dealing with a severe lack in capacity and skyrocketing prices, the industry is trying to find a solution from increased use of technology that can overhaul their operations and keep the goods moving. In the words of Lior Ron, the Uber Freight Chief, "This is a significant step forward not just for Uber Freight but for the entire logistics ecosystem. This is an opportunity to bring together complementary best-in-class technology solutions and operational excellence from two premier companies to create an industry-first-shipper-to-carrier platform that will transform shippers' entire supply chains, delivering operational resilience and reducing costs at a time when it matters the most."
Simply put, the acquisition will unite one of the premier freight companies with one of the leading logistics tech platforms. Therefore, it is the stakeholders who are going to derive the benefits. "Our expectation is that shippers will see greater efficiency and transparency and carriers will benefit from the scale to drive improved operating ratios. All in all, we expect to significantly reduce shipper and carrier empty miles to the benefit of highway and road infrastructures and the environment. Finally, we want to thank TPG for their partnership as we have worked together to position Transplace as a leader in supply chain innovation," said the Mr. McGuigan, the Transplace CEO.
Benefits for shippers and carriers
The acquisition will positively impact the carriers and the shippers. Uber Freight's huge network of digital carriers along with the first-rate tech solutions by Transplace will create a scaled supply chain platform. This platform will connect the shippers and carriers across the world regardless of their size or transportation requirements. Furthermore, it will also eliminate sources of friction across the supply chain and usher in a new era of supply chain management.
Henceforth, the shippers will be able to access more robust digital solutions across all modes of transportation. It will allow the carriers to team up directly with the forwarders within a single marketplace and access the best solutions in road freight shipping. The brokerage services of Uber Freight will operate separately from the logistics solutions of Transplace. This will ensure superior services for the freight forwarders.
Uber Freight will come up as one of the big names in the logistics industry
The completion of this acquisition will allow Uber Freight to find more customers at every level of the freight forwarding industry. Additionally, the merger will enable Uber Freight to expand its operations in Mexico, a territory hitherto unexplored. Lastly, it will undoubtedly have a positive impact on the profitability of  Uber Freight. The transaction will allow Uber Freight to grow its customer base exponentially.
According to the CEO of Armstrong & Associates INC, a leading 3PL market research and consulting firm, the acquisition makes perfect strategic sense. This is because both the firms have created useful proprietary and now complementary digital solutions. In his opinion, "In terms of the combination, Transplace has very good technology around managing large transportation networks for customers…Uber Freight has good technology geared toward transactional freight brokerage business, which has been somewhat of a gap in the Transplace model."
Implications of this acquisition for independent freight forwarders
Operations need to be digitized at all costs
Digitization has quickly become the order of the industry and even the smallest logistics companies now have to digitize their operations to survive in the market. Conqueror Freight Network has been encouraging its members to embrace digitization ever since day one. As the largest exclusive freight network in the world, we have made available a first-grade quote generation platform that will allow members to digitize several aspects of their business. Moreover, Conqueror is the first international logistics network to launch instant quoting ability for its members.
To give a further push to this digitization endeavor, our FreightViewer Department is partnering with companies that provide the best digital solutions. A few weeks back, we published an interview with Blue X trade, where Mr. Huang explained how freight forwarders are no longer lagging behind when it comes to digitization. Moreover, ever since the pandemic and the disruptions that followed, the digital process has transformed from a vision to reality.
Conqueror partnered with Shipco intending to enhance the FreightViewer software and to offer a solid digital strategy to members. This project provides direct and exclusive access to LCL rates from FreightViewer enabling users to personalize them by adding a profit margin.
According to the Chief Commercial Officer of Shipco, "Speed in quoting is essential in a market where the difference between one quote or the other has become minimum. This means that in some cases, who quotes the faster will have the shipment. This is one of the reasons why it's so important to develop tools such as FreightViewer."
Independent freight forwarders should join a logistics network to cope with the challenges of the multinationals
Small and mid-sized freight companies should consider becoming a member of a reputed logistics network. This will allow the independent freight forwarders to internationalize their presence by having trusted partners all over the world. Putting it simply, the small players in this sector need to team up like never before so as to compete with the presence of multinationals like Uber. As a Conqueror member, freight forwarders get just the right platform to be on a par with the industry giants.
Lastly, the global brand name and the network of partners provided by Conqueror will allow agents to boost their brand and find new marketing opportunities. In other words, as a Conqueror member, independent freight forwarders will have partners in 255 cities across 138 countries. This surely demonstrates the tremendous prospects of collaboration that come with having such a broad international partner base.