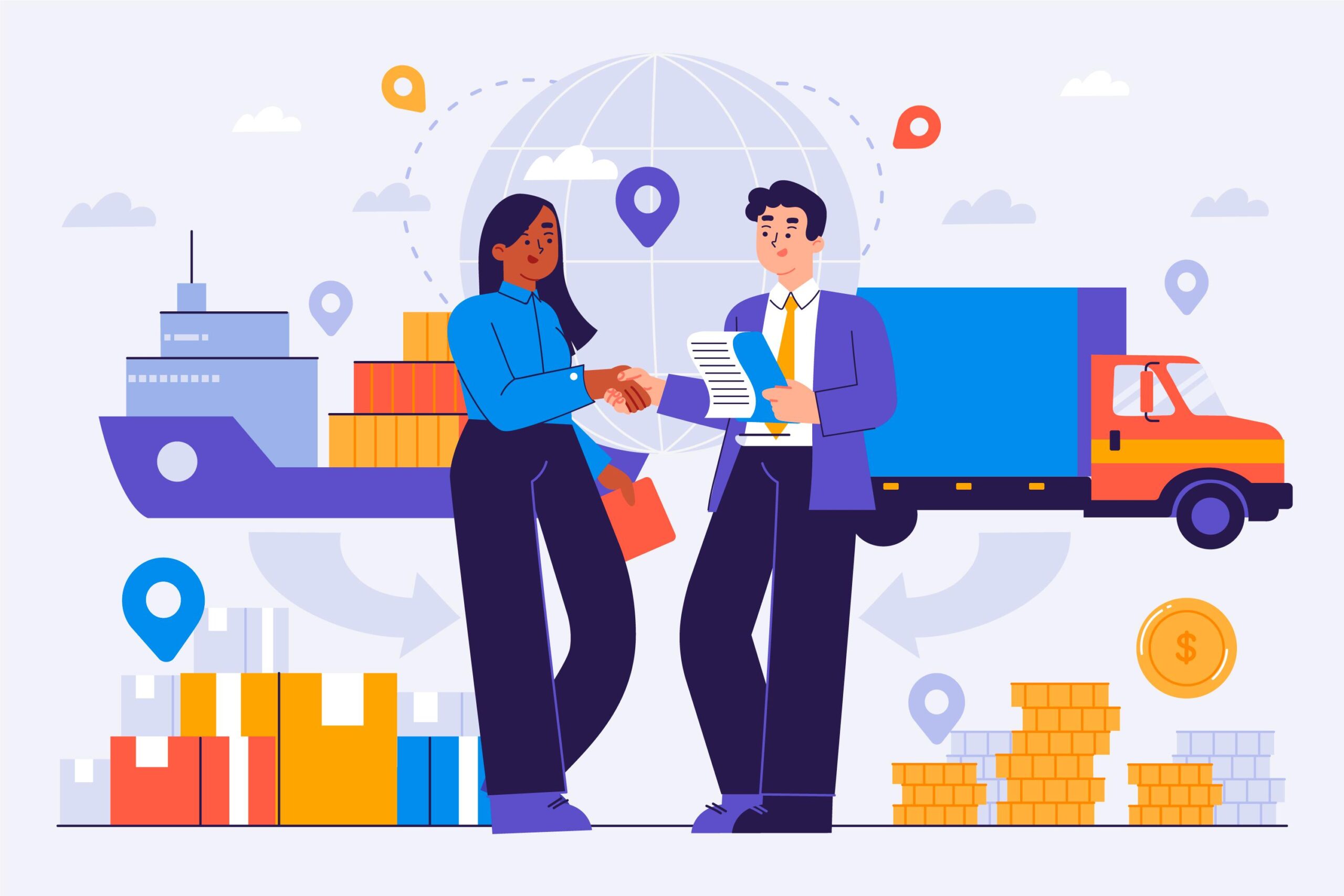 Independent freight forwarders engaged in trucking operations are still lagging behind when it comes to the utilization of freight forwarding tools. However, the pandemic-induced challenges and intense competition from multinational companies have compelled these traditional players to modernize their operations by adopting technology crucial for the digital transformation of the ground freight sector. By incorporating technology into everyday trucking operations, these companies can not only withstand competition but also enhance their preparedness for potential future disruptions.
The utilization of freight forwarding tools like fleet management systems has emerged as a prominent digital trend across companies, irrespective of their scale. Whether it's small and medium-sized independent freight forwarders with a few vans or large freight forwarding enterprises handling a multitude of trucks for national and international shipments, integrating fleet management systems has become essential for optimizing vehicle efficiency.
Trucking companies in the road freight industry are facing the dual challenges of soaring fuel prices and a shortage of drivers. To tackle these issues, they are employing various strategies to enhance productivity and cut costs. One effective approach is using fleet management software, which allows companies to efficiently manage their operations and meet their goals, irrespective of the location of their trucks.
Fleet Management Software: A highly popular freight forwarding tool
Fleet management encompasses a range of vital activities such as acquiring, maintaining, ensuring safety, budgeting, and monitoring a fleet of vehicles. Each of these elements is significant not only for a company's financial performance but also for the safety of its drivers and the fleet as a whole. Implementing a comprehensive fleet management system enables trucking companies to effectively monitor every aspect of their fleet and receive timely notifications when intervention is required. This proactive approach aids in averting costly issues before they escalate to unmanageable levels.
The incorporation of a video recording feature allows these software to enhance the safety of the drivers. Additionally, fleet management systems can monitor the habits of drivers to prevent accidents and enhance safety. They come with GPS tracking tools that provide the logistics managers with an insight into every truck in real-time and even redirect them when needed.
Additionally, fleet management systems offer comprehensive data that enables fleet managers to establish a proactive maintenance schedule for their vehicles. This valuable information includes mileage, fuel consumption, engine usage, and more, assisting in effectively managing maintenance expenses. Furthermore, these systems significantly enhance customer satisfaction by providing an accurate estimated time of arrival (ETA) through GPS tracking information, among other benefits.
How fleet management software can help to streamline the operations of logistics companies
Manage the fleet remotely
Fleet managers often face significant challenges when it comes to effectively managing their operations without being physically present on-site. However, the advent of fleet management software has revolutionized remote fleet management, making it not only feasible but also highly efficient. Real-time visibility offered by this software allows fleet managers to stay informed and in control at all times. With automatic notifications and customizable dashboards, they can effortlessly keep track of crucial updates. Furthermore, the availability of mobile apps empowers logistics companies to access vital information whenever and wherever they need it.
When utilized effectively, fleet management systems prove to be valuable tools for reducing costs. They offer valuable insights that provide a comprehensive overview of the precise expenses associated with each vehicle in the company's fleet. This allows the management to take necessary action and make adjustments to operations as needed. As drivers, vehicles, and fuel costs continue to rise, neglecting to monitor them can significantly contribute to the financial burden on trucking companies. Fleet management software plays a crucial role in optimizing vehicle operations and accurately determining the fuel consumption costs for each vehicle within the fleet. The reports generated by these systems can result in substantial long-term savings.
Moreover, this freight management tool also plays a pivotal role in minimizing the maintenance expenses of vehicles, which can often be overwhelming for trucking companies. By effectively tracking variables such as distance traveled, engine hours, fuel consumption, and other pertinent factors, these systems proactively address various truck-related issues before they arise. They enable logistics companies to plan preventive maintenance in a timely manner.
As fleet vehicles inevitably reach their lifespan limit, implementing regular preventive maintenance (PM) can extend their operational efficiency and cost-effectiveness well into their later years. By leveraging fleet management software, organizations can effectively tackle their vehicles' maintenance requirements, preventing minor issues from escalating into major breakdowns. The software provides convenient access to comprehensive service histories, enabling technicians to diagnose problems more swiftly, while fleet managers can establish efficient PM schedules based on this information. Furthermore, automated maintenance reminders guarantee that crucial service tasks are never overlooked or neglected.
Enhancing vehicle safety through the use of fleet management software leads to the cultivation of safer driver behaviour, as their actions are continuously monitored. These software solutions enable freight forwarders to utilize vehicle trackers and engine diagnostics, enabling them to identify instances of reckless driving, harsh braking, or excessive acceleration. In essence, implementing fleet management software can effectively decrease incidents of speeding. Additionally, certain software versions incorporate video recording capabilities, facilitating the monitoring of driver habits and behaviour, thereby preventing accidents and improving overall safety. Lastly, these platforms have the potential to enhance the daily experience of drivers by automating various manual tasks.
Greater driver performance
Besides enhancing safety, Fleet Management Systems can also work in tandem with telematics to enhance inefficient driving practices. For example, telematics devices can identify vehicle idling, excessively aggressive braking, and other habits that lead to unnecessary fuel consumption. By alerting fleet managers about such behaviours, they allow companies to address and minimize these inefficiencies.
Fleet management systems enable independent freight forwarders to prioritize their core business activities without excessive concerns about vehicle management. The real-time updates, cost efficiency, and punctual deliveries also contribute to improved client service, fostering the development of a strong brand.
Using this freight forwarding tool in trucking operations elevates the management capabilities of the companies. Embracing digitization encourages the team to actively engage in the entire shipping process, leading to an enhanced customer experience as a natural outcome. Moreover, the focus on cost reduction and safety awareness automatically translates into increased productivity, paving the way for the international expansion of trucking companies while boosting workplace morale.