Automation is widely regarded as the next giant leap for the road freight industry. The topic of autonomous vehicles has gradually evolved from an Utopian dream to a reality in no time at all. Within the next ten years, we can expect fully autonomous trucks to ply the highways and deliver goods on their way. Self-driving trucks will reduce the environmental impact of the transportation and logistics industry and can even cut down the transportation costs by up to 40%. The topic of today's blog is the evolution of self-driving trucks and the several ways in which they will impact the supply chain sector.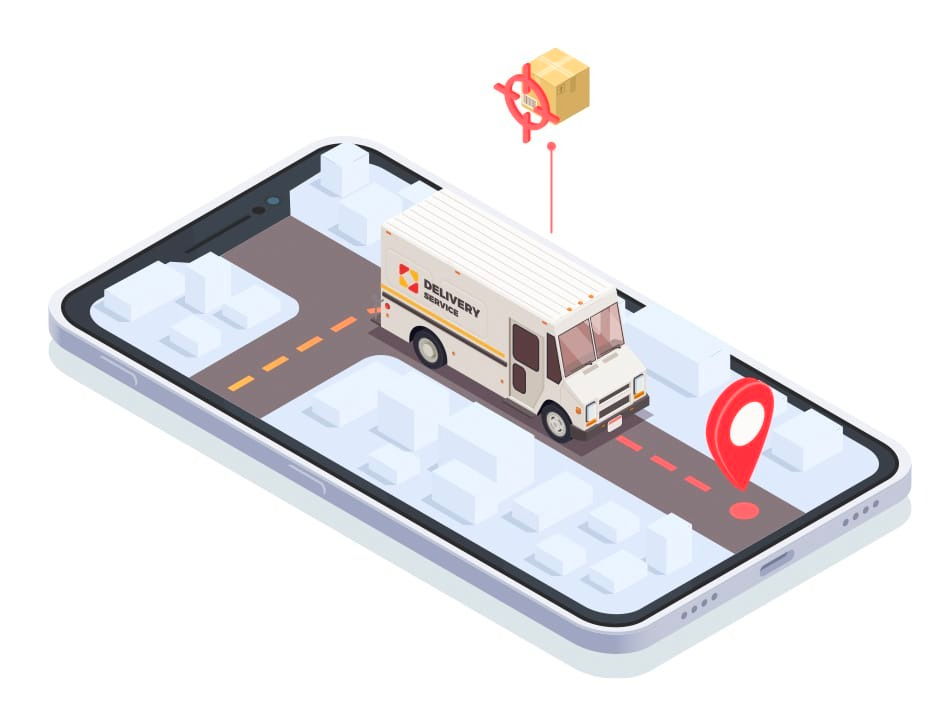 What are self-driving trucks?
Self-driving trucks are regular trucks that are operated by AI and machine learning technology. However, human monitoring of these trucks is imperative at the moment. Artificial Intelligence tracks several sources of data and collates them into a single pattern allowing the vehicle to drive on its own. However, AI is dependent on feedback to make the process more convenient. The presence of multiple sensors prevents the truck from colliding with other vehicles, people or objects. Several truck manufacturers are already experimenting with their use for commercial purposes.
As you can easily imagine, the use of self-driving trucks will greatly reduce operational costs, and even fuel consumption and provide an increased profit margin. In several states of the USA, autonomous trucks have already been used to deliver cargo to their designated destinations. Additionally, the mining industry is also making use of these trucks to improve efficiency and minimize costs.
The present state of the self-driving vehicles
The rising need for autonomous trucks
Presently, most of the international trucking fleet is driven by human drivers. As a result, forwarders only have a few available ways to track the delivery speed and the safety of the cargo. Therefore, logistics operators resort to adding external telematics systems for shipment tracking. However, these add-on systems involve a hefty equipment cost. Once self-driving vehicles are increasingly adopted, telematics service will become a part of the autonomous truck. This will not only result in better customer service but also substantially lower the costs.
Several emerging market trends such as the e-commerce boom are largely changing the traditional transportation and logistics sector. The rise of online shopping trends is directly proportional to the increase in road freight operations. Moreover, the competition in this sector is making way for improvements and innovations. Logistics companies are now trying to improve the delivery speed without affecting the shipping expenses. Trucks these days always have several partial self-driving features. These features include emergency braking, features for avoiding collision, cruise control, lane departure warning system, etc.
Endeavours for self-driving vehicles
The top truck manufacturers like Volvo and Scania are already taking several important steps towards autonomous fleets. As early as 2016, Scania successfully used the platooning technique for testing self-driving trucks that traveled from Sweden to the Netherlands. In this technique, a driver drives the leading trucks while the rest of the trucks follow automatically. In 2018, Volvo entered into a contract with Norwegian mine Brønnøy Kalk for moving limestone to a nearby port by autonomous vehicles. Moreover, just two months back, Volvo revealed a prototype long-haul autonomous truck for use on the US highways.
To quote Nils Jaeger, the President of Volvo Autonomous Solutions. "Our long-standing customer base and their priorities are at the forefront of our path forward in shaping autonomous trucking. We strongly believe in a future in which safe, sustainable, efficient transport solutions are essential for any society to prosper, and autonomous commercial trucking is an important piece of that transformation."
Self-driving truck company TuSimple in partnership with UPS has come up with new trucking routes from Dallas to Orlando. Moreover, their autonomous fleet will soon start operating between Florida and Arizona. The TuSimple trucks have already covered over 160,000 miles at a speed of 68 miles per hour. Most importantly, they are achieving a 13% reduction in fuel consumption.
Additionally, Embark Trucks, a San Francisco-based autonomous truck manufacturer has recently partnered with Luminar for equipping their trucks with Luminar's long-range radars. To quote Alex Rodriguez, the Embark CEO, "We've spent over three years working with Luminar to leverage best-in-class sensor tech to power the Embark Driver…Today, we're deepening our partnership with Luminar and ensuring that our fleet partners will have access to a safer, more performant system when we deploy our technology commercially beginning in 2024."
Benefits of autonomous trucks for the transportation and logistics sector
According to the Association for Safe International Road Travel, approximately 1.35 million people die in road accidents every year. Most of these accidents happen because of some negligence on the part of the driver. The absence of any human element will greatly reduce the chances of error. In other words, self-driving trucks will greatly add to the safety of the vehicles and their contents.
According to an estimate by McKinsey, fully autonomous trucks can reduce operating expenditure by a whopping 45%. This translates to $85 -$125 billion in the USA alone. Moreover, it will help to effectively deal with the problem of driver shortage and overcapacity. Self-driving trucks that are not subjected to hours of service regulations can run for up to 20 hours a day. Therefore, it will greatly increase productivity contributing to better fleet utilization.
Enhanced human work condition
Truck drivers generally work long and irregular hours. Moreover, at times they do the heavy lifting on their own. To begin with, technology will allow the drivers to act as passengers. It will allow the drivers to take the back seat and delegate the repetitive work to the robots. In the early days, the drivers will still be required to monitor the trucks and take control in the unlikely event of an emergency.
Self-driving trucks are capable of detecting other vehicles from a distance. Therefore, they can always maintain a safe distance and even change tracks if required. Moreover, they make use of Google maps and live feeds from cameras for selecting the safest and fastest route to reach their destination. Additionally, the elimination of human errors allows the vehicles to run at a greater speed without compromising on safety. Putting it simply, it will facilitate everyday traffic and lead to less congestion.
Reduce the environmental impact of the logistics industry
Self-driving trucks will greatly help to reduce carbon emissions thus making everyday transportation greener. They will be able to optimize their performance according to the set environmental targets. Additionally, autonomous trucks lower fuel consumption by more than 40%. Furthermore, driverless technology can make for more economical use of battery-operated trucks.
Challenges facing the use of autonomous trucks
One major barrier in the path towards the adoption of driverless trucks is government interference. The authority's tight control is one of the main roadblocks preventing autonomous trucks from plying the public roads. Although they are much safer and stable compared to human-driven trucks, the public doesn't easily forget the unfortunate accidents that happened during the testing phase of driverless vehicles. These few untoward incidents resulted in negative public press and government regulations. Another major concern is the loss of jobs of drivers.
However, public opinion is changing as a large number of multinationals including Apple and UPS are using driverless vehicles to move freight. Multinationals are leveraging the use of this new technology by partnerships. The right partnership between transportation and technology is helping companies to overcome the barriers in this regard. Nevertheless, partnerships alone are not enough unless the authorities are kept apprised. The Swedish government for example is playing an exemplary role and has come up as the vanguards of driverless trucks.
A driverless future for the road freight industry is only possible when the logistics operators keep the government in the loop with every step of the process. It is the government that will decide the future of autonomous vehicles. Therefore, the players in this sector should maintain a close tie with the authorities to positively impact public perception and smooth the way for its operation in the coming years.