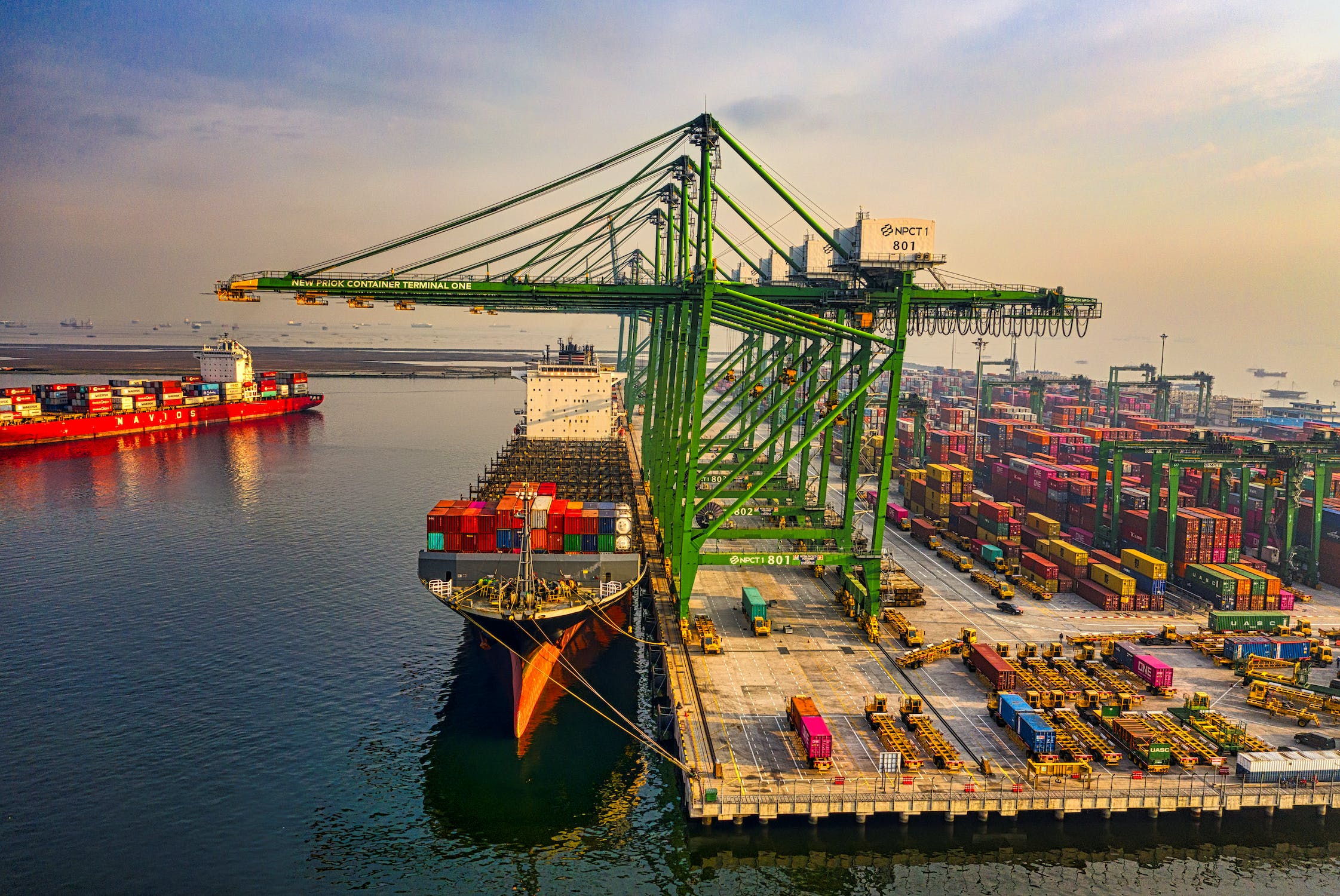 In the last three years, the pandemic impacted the normalcy of global logistical operations as a result of which the supply chain industry had to contend with severe disruptions, container shortages, port congestion, hike in spot rates, and sudden changes in demand among other things. Right now we can confidently expect that the pandemic is gone for good and 2023 is the year when businesses in this sector should recuperate and move ahead.
The prime concern of the supply chain sector this year will be to adapt themselves to the changed scenario and become resilient. To this end, independent freight forwarders will be focusing on several things including risk analysis, in-depth market study, and adoption of technology to enhance customer satisfaction and reduce expenses. In today's article, we are going to discuss some of the most anticipated logistics and supply chain trends that will dominate the year so that independent freight forwarders like you can stay updated with the changes in the sector.
Supply chain industry trends in 2023
Automated logistical processes with IoT
The IoT or Internet of Things is a network of connected computers, digital machines, objects, or even humans, all of which have unique identifiers or UID. Simply put, this technology enables the transmission of data over a network without requiring man-to-man or man-to-computer interaction. By 2025 there will be more than 55 billion IoT-connected devices in the market. This technology is allowing the supply chain sector to get an insight into the system, automate the processes, reduce labour costs and enhance the transparency in customer communication. Additionally, companies in this sector are integrating IoT with other business applications to come up with information-driven supply chain decisions.
Increased emphasis on last-mile delivery
Last-mile delivery is the last leg of the delivery process where the cargo is transported from the distribution centre to its final destination. The e-commerce boom that has taken place since 2020 and the increasing demand for quick deliveries has prompted logistics service providers to pay special attention to this final phase of the delivery process. In 2023, logistics companies will make use of new software that will make last-mile delivery quicker, cost-efficient, and transparent. While multinationals like Amazon are diverting more resources toward drone delivery experiments, independent freight forwarders are also trying to come up with a foolproof last-mile delivery strategy.
The supply chain industry will continue to evolve in 2023 and more so because of the threat of a looming recession. The objective is to become more resilient, efficient, reliable, fast, and knowledgeable. The logistics sector is constantly evolving with the implementation of new laws, new equipment, new strategies, and of course new technologies. Therefore, independent freight forwarders will require trained and talented employees with specific education for enhancing the managerial and operational aspects of the logistics sector. As one of the most in-demand professions of our time, the supply chain industry will keep becoming a more professionalized sector with a high demand for educated and specialized professionals.
As one of the best freight forwarding networks of our time, Conqueror Freight Network has an online training academy that provides comprehensive logistics courses by one of the best freight forwarding educators – CIFFA. Members who want to upskill their employees and get a competitive edge can choose from two CIFFA courses. While Conqueror's courses can help you to learn and execute complicated logistical processes, the certification you will obtain will allow you to attain career advancements and elevate your position in this competitive sector.
Use of blockchain technology
This year, blockchain technology will take the supply chain industry by storm. While multinationals like IBM are experimenting with software based on this technology, companies in this sector have started to see the benefits of blockchain in transportation and logistics. Blockchain can help to boost the security of information, enhance transparency, drive efficiency, lower cost, prevent inaccuracies, and much more.
The multinationals in this sector have already started implementing this technology to experience unforeseen advantages. It has the potential to boost transparency in the supply chain, reduce risk, drive productivity and improve the overall management process. This technology comes with a network that is not centralized. This allows for easy communications between peers and smooth execution of transactions with increased transparency and security. Simply put, blockchain will become a driving factor toward the progress of this industry and will enormously contribute to solving its inadequacies.
In the first half of 2022, fuel prices skyrocketed because of the war in Ukraine. In 2023 the war is still ongoing and this year no relief is on the horizon. The rising fuel expenses will impact the entire supply chain industry as when the freight rates go up, the forwarders will also charge more to move the cargo and make up for the increased costs. Consequently, the importers/exporters will end up spending additional money to cope with the extra expenses.
Climate change is here and the world has finally woken up to the call for sustainable commercial operations across all industries. The transportation and logistics industry contributes 13% of the net global emissions. Moreover, this number keeps growing, because of the increasing demand for commodities around the world.
The transition to sustainable operations has become a key trend in industries across all sectors. The supply chain industry which accounts for a considerable percentage of global emissions has already started taking several important steps to lower the environmental impact of its operations. This is one important trend that will dominate the industry in 2023 and even the small and mid-sized operators will start to focus on sustainable operations. The shipowners are now investing in eco-friendly solutions for moving containers without the alarming environmental impact. The use of wind-powered ships is the latest sustainability trend in this industry. Similarly, the air cargo sector is experimenting with the use of SAF or Sustainable aviation fuel– a greener substitute for conventional fuel. With sustainability becoming a major priority for the air cargo industry, the use of SAF will emerge as a crucial component of lowering carbon emissions in this sector.
Moreover, the sector will invest in software that lowers the wastage of resources and reduces emissions. For example, logistics companies will start relying more on route optimization software and fleet management platforms. There will also be increased adoption of paperless transactions. Similarly, there will be a massive increase in solar-powered offices and warehouses in this sector.