According to the "Delivery Drones Global Market Report 2022″ the international delivery drone market will keep growing at a CAGR of 17.3%. The main reasons behind the constant expansion of the drone delivery market is the adoption of this new contactless delivery technology since the advent of the pandemic. As per the above report, the global drone delivery market will reach $3.74 in the next 4 years at a CAGR of 26.2%.
They have become a vital component of the logistics industry as well as the e-commerce giants. Instant deliveries of orders via drones will soon become a reality thanks to the advent of delivery drones. In the last 3 years, we have seen over 660,000 commercial drone deliveries; this year alone, over 2,000 drone deliveries are happening daily. Let us take a look at how drone deliveries are all set to transform the supply chain and logistics industry.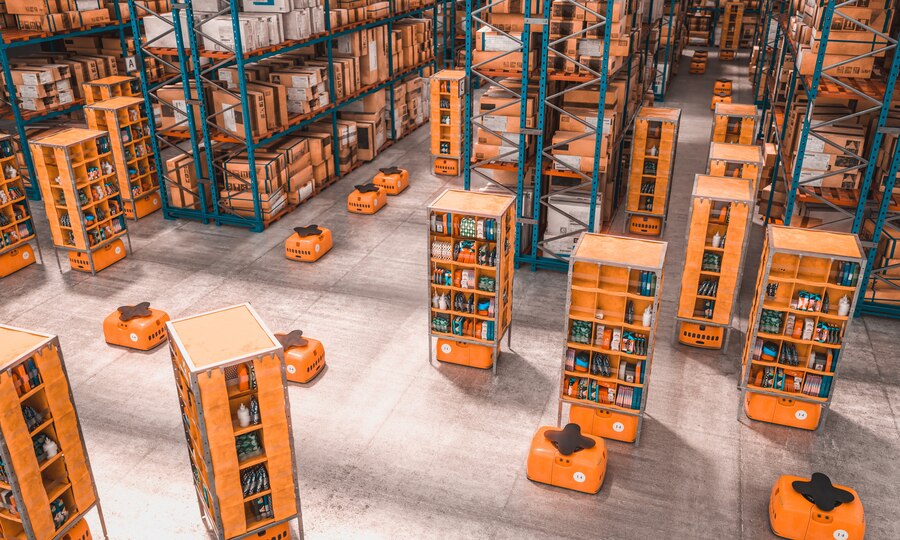 The reasons behind the increased demand for delivery drones in the logistics industry
The pandemic played an important role in fueling the demand for delivery drones. The nationwide lockdowns and the social distancing measures created a major opportunity for the delivery drone sector. The fact that drones allow for contactless deliveries within the shortest span of time surely proved its worth in a time when goods were in high demand but there were not much people to deliver them. During the pandemic, the Federal Aviation Administration in the USA sped up the approval of drone delivery services for quick delivery of essential items like medicines and food. Additionally, drones also helped to deliver essential items in remote areas that were not easily accessible.
The spike in the online shopping trend that started since the pandemic is still underway. The e-commerce clients are used to same-day delivery of their orders which in turn has increased the demand for delivery drones across the world. In other words, delivery drones are the logical answer to the increasing demand for faster delivery services. The possibility of instant delivery to the doorstep of the buyers is encouraging e-commerce companies and their logistics units to invest in the use of delivery drones.
Moreover, drones these days can carry heavier parcels for a longer distance in practically no time. This is prompting companies across several industries including logistics, healthcare, food and e-commerce to explore drone delivery technology. Multinationals like Boeing, Zipline, UPS, Amazon, Wing Aviation etc are offering instant delivery services via drones for retailers, and e-commerce customers. Furthermore, several companies are teaming up with tech startups for supporting the rising demand for same-day delivery via drones for parcels weighing not more than 1.5 lbs.
Top players in the drone delivery market
The first drone delivery was made in November 2016 when Dominos delivered a pizza to a customer's doorstep via drone. Since then, several companies both big and small have been experimenting with autonomous delivery via drones. Back in 2019 Amazon, the largest e-commerce company in the globe stated its ambition to launch its drone delivery service PrimeAir which would deliver parcels to customers within 30 minutes of ordering.
Wing, a subsidiary of Alphabet INC, which in turn is the parent company of Google, is a company that develops the technology of drone-based freight delivery for the logistics industry. Presently, they are partnering with companies like Walgreens and FedEx for delivering parcels weighing 2-3 lbs via drones. Additionally, they are working on technologies to boost speed, and increase fuel efficiency by going for an electric-power system and lowering expenses.
UPS Flight Forward was the first drone service that started its operations as a commercial airline. They have partnered with CVS Pharmacy to take its medicine delivery endeavor a step further. Walmart is yet another multinational creating a strong foothold in the drone delivery sector. Their drone operation unit called DroneUp is expanding its delivery network across 34 sites to have the potential to reach four million households across six states in the USA. They presently have the ability to deliver one million parcels by drone annually. Some of the other key players in the drone delivery market include Drone Delivery Canada, Airbus, Matternet, DHL, SF Express, and Rakuten Group INC.
Countries leading the adoption of drone deliveries
To begin with, we have the USA which is the major player in the drone delivery sector. With a large number of e-commerce giants and technology startups headquartered in several states across the country, it is not surprising that the US is the world leader when it comes to the adoption of drone delivery. Moreover, Canada is also increasingly adopting drone delivery technologies to ramp up the delivery process. In Asia, China and Japan are the two countries that are leading this sector. In Europe, Switzerland, Iceland, and Finland are increasingly using drones to deliver pharmaceuticals and other retail items in hard to reach areas. African countries like Ghana and Rwanda are making use of drones to move test samples and medical supplies.
The pros and cons of drone delivery
Pros:
The primary advantages of making deliveries by drones are as follows:
Firstly, drones can help to circumnavigate difficult terrains that are inaccessible by road/rail. For example, drones allow for creating a short and direct route to deliver items in the remotest mountains/villages/forests etc.

They allow for quicker delivery which is not impeded by factors like traffic jams.

The use of GPS technology along with the VTOL capacity of drones allow them to determine the location with precision.

Drones allow for deliveries without any human intervention.
Cons:
Nevertheless, drone delivery systems come with a few specific disadvantages. These are as follows:
To begin with the payload of drone delivery system is considerably high when compared to any other mode of transportation. This is one reason why the transportation and logistics industry in so many developed as well as developing countries are still not extensively relying upon drones for delivery of light packages

Moreover, drones do not allow for the delivery of heavier packages. Nevertheless, this scenario will surely change in the future.

Drones can result in privacy and security issues and there have been several instances of them being gunned down by people.

Drones that are not equipped with good sensors stand the chance of getting stuck in trees or power lines.
The use of drone technology for delivery will soon become widespread. Within a few years industries across all sectors will leverage this technology to allow for innovation in several aspects of their business such as delivery, research, and surveillance. It goes without saying that e-commerce companies will continue to be at the forefront of drone deliveries and logistics companies will accordingly come up with drone delivery solutions for seamless last-mile deliveries and enhanced user experience.