Industries across all sectors around the globe are combating the supply chain disruption caused by the pandemic in the last two years. Following the unprecedented challenges faced by our industry in the last year, the transportation and logistics sector is now bracing up to adapt to the various logistics trends. This sector is presently optimizing its processes to eliminate risk, improve resiliency, cope with the labour shortage and identify various ways to gain a competitive advantage. The top players are streamlining procurement and inventory management, and maximizing the use of software to offer customer-centric services.
In this post, we will briefly guide you through the major logistical developments and innovations for this year that will help you keep a pulse on the market trends. An idea of the key industry trends will enable you to have an idea of what's coming this year for our sector.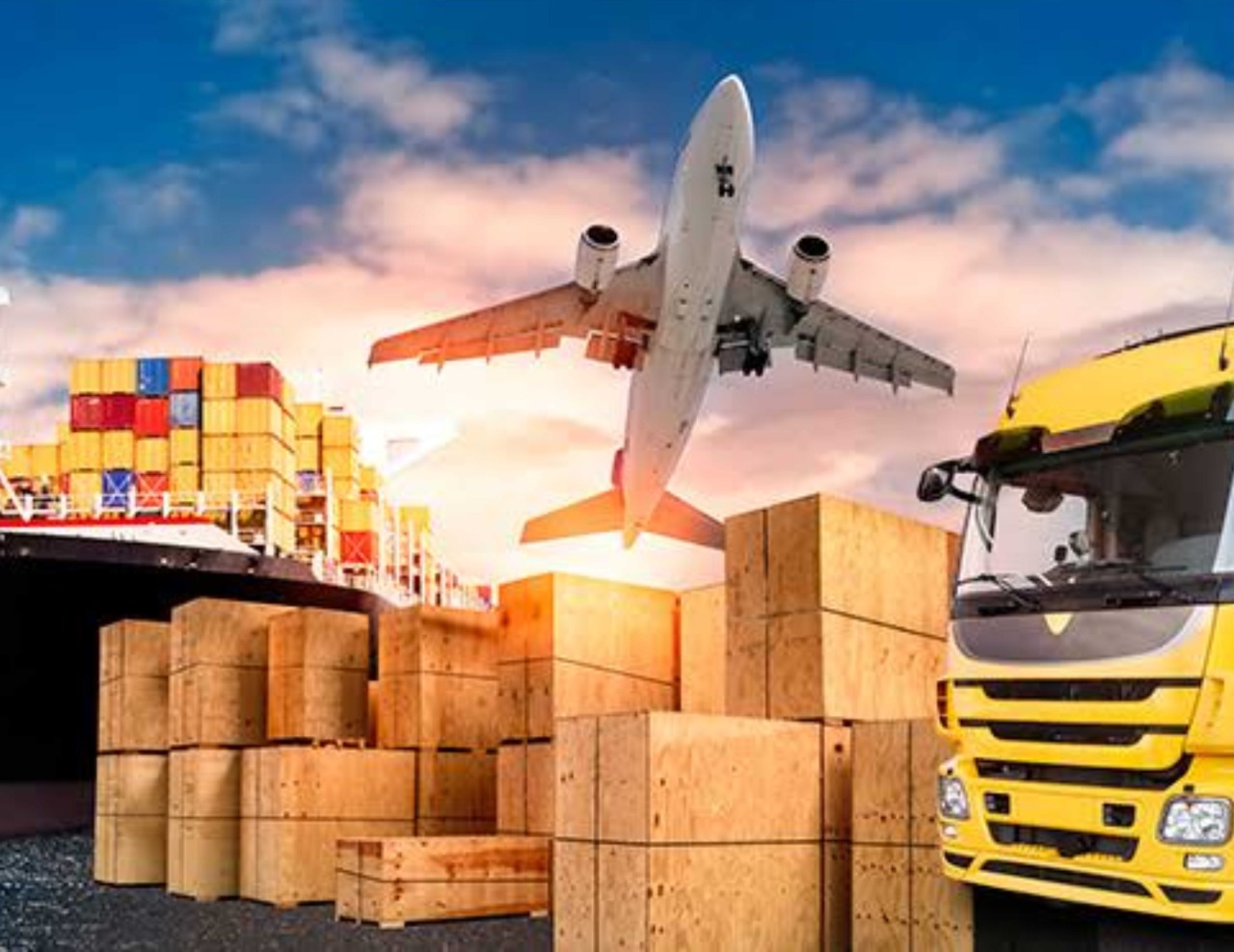 Trends in the transportation and logistics industry in 2022
The rise in environmentally conscious customers
One new trend that has moved from the fringes to the very center is the subject of environmental sustainability. Customers these days care about the environmental impact of the services they are choosing. As a result, there is a renewed emphasis on the use of sustainable fuel, and the use of recyclable packaging materials. According to a recent consumer survey, 70% of customers are ready to pay more for supporting environment-friendly logistics operations.
We need to remember that our industry is responsible for a vast percentage of the ecological footprints of companies across all sectors. This is precisely why all the top players are putting sustainability on the top of their priority list. Simply put, freight forwarders need to commit to greener and more environmentally sustainable policies when it comes to carrying out an order fulfillment. Moreover, sustainable aviation fuel, electric delivery vehicles, LNG powered ships will gradually be in demand.
More focus on visibility
Both the multinationals as well as the independent players in our sector are focusing on enhancing the visibility of their operations. This has come up as a very useful way to expand your client base and capture new markets. Companies are investing in track and technologies that keep every link of the supply chain informed about the exact location of a particular shipment. Moreover, with the rise of e-commerce trends your customers expect real-time info about the exact shipment status at all times. Enhancing the visibility of your operations will not only allow you to be at par with the industry leaders but will also lead to greater trust with your customers.
The use of Digital Twins
Digital Twins is the latest industry fad that helps companies to leverage AI and advanced analytics and aggregate information across multiple sources. IBM defines the Digital Twin technology as "A virtual representation of an object or system that spans its lifecycle, is updated from real-time data, and uses simulation, machine learning, and reasoning to help decision making."
When applied to the logistics industry, this technology will be capable of creating virtual replicas of warehouses, distribution centres, containers, packaging, individual parcels, and even the entire supply chain. In other words, it will allow companies to better identify the supply chain issues, predict market volatility and optimize their logistical planning.
More focus on parcel logistics
In the last 10 years, the e-commerce industry has grown exponentially and giants like Amazon, Walmart, Alibaba, etc have ensured that customers get their required commodities with just a few taps on their phones. The growth of the e-commerce sector has allowed the logistics industry to branch out and diversify its operations. The rise of e-commerce operations has shifted the focus of logistics companies to parcel shipments.
The logistics companies are adapting to the increasing delivery pressures to keep up with the customer expectations. Just in time, delivery has replaced the traditional long haul deliveries. This has led to an increasing preference for single warehouse locations rather than multiple storage facilities. Freight forwarders are also altering their fleet composition to cope with the demands of e-commerce. For example, they are now investing in small trucks and trailers that are more suitable for short and more frequent last-mile deliveries of parcels.
A rise in the use of cloud-based TMS
Small and mid-sized companies will double down on their technological investments in 2022. All the leading players are digitizing the key nodes within the supply chain. This year, be ready to see an even greater degree of investment in digitization, as companies seek to integrate and stabilize their operations. TMS or Transport Management Systems – like FreightViewer – are now being moved to the cloud for greater efficiency. A large number of logistics firms are either moving their TMS to the cloud for creating cloud-based TMSs.
The cloud-based TMS allows for seamless automation of manual tasks, streamlines work processes, and reduces additional expenditure on IT infrastructure. Moreover, they also collate data from several internal and external sources making way for better visibility. Lastly, cloud-based TMSs can be accessed from anywhere in the world and are comparatively easier to implement and update.
Increased use of autonomous vehicles
The use of autonomous vehicles will become all the more pronounced in 2022. The use of self-driving trucks will greatly reduce operational costs, and even fuel consumption and provide an increased profit margin. In several states of the USA, autonomous trucks have already been used to deliver cargo to their designated destinations. Additionally, the considerable investments from some of the big players like UPS and DHL have made it abundantly clear that drones and driverless trucks will become the future of parcel deliveries.
Automated warehouses
As per a report by McKinsey & Co, the logistics sector could gain 89% incremental value with the adoption of AI powered devices. In 2022, we are excepting to see a large percentage of warehouses both big and small to rely more on automation. There will be a rise in the use of automated guided vehicles, drones, and automated storage and retrieval systems. Simply put, robots will perform the task of picking in a much safer and quicker way.
Last-mile delivery will play a very important role
There will be an increase in the number of companies solely dedicated to last-mile logistics. A large number of entrepreneurs are now focusing on delivering parcels locally to cope with the e-commerce boom. Last-mile logistics will play a key role in offering customers a more personalized delivery experience. Rather than using multinational couriers like UPS or DHL, the e-commerce companies are now relying on local last-mile solution providers that can deliver items from the distribution centres to the end customers.
The rise of smart ports
This year we will see a rise in the digitization of the maritime sector. The smart ports are those ports that are becoming more competent by complementing their manual processes with digitized operations. They make use of technologies like AI, Big Data, IoT, and Blockchain to enhance their output and performance. The need to become 'smart' has become all the more pronounced these days with the changing needs of the modern supply chain- the sizes of the ships are increasing, the volume of cargoes is getting bigger, and shippers want their goods to move faster. In a situation like this, the smart ports have become essential infrastructure for smooth international trade.