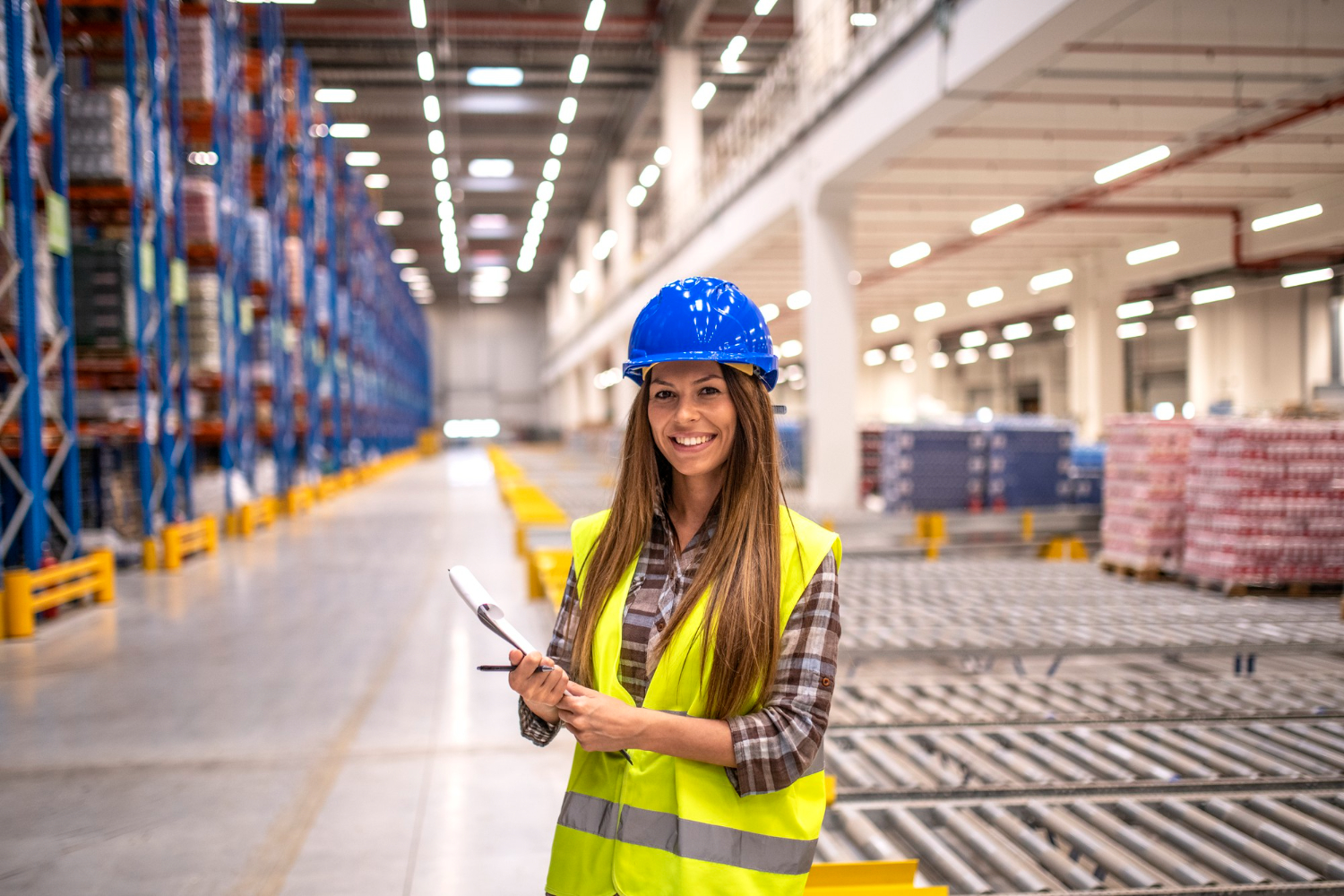 Even in the first quarter of 2023 women continue to represent an untapped resource in the overall talent pool of the transportation and logistics industry which still continues to be a male-dominated sector. An inclusive work culture will help the players in this sector to find new and innovative ideas that could eventually help to foster growth. On International Women's Day 2023, the logistics sector should make it its mission to foster greater gender diversity and celebrate the talent and accomplishments of women professionals.
Of late, the industry has started to implement a policy of inclusion which has resulted in an increase in the number of female professionals in the sector. Nowadays the industry is adopting a skill-based approach to workforce recruitment. In a time when better output is the bottom line of all organizations, having a diverse workforce with all the required expertise has become indispensable for the success of logistics companies. Keep reading our special post to find out the increasing importance of women in a previously male-dominated sector like the supply chain.
The incorporation of more female professionals in the transportation and logistics industry
Presently, female professionals in logistics still hold predominantly office jobs in areas such as human resources, management, or sales. However, thanks to the steady demand for logistics services and its integration into the value chain of international commerce, the industry is now providing a range of career opportunities for women. Furthermore, there are certain skills that are more pronounced in women such as conflict management, flexibility, responsiveness, decision making and goal attainment. It has been proven beyond doubt that the supply chain industry as a whole surely could perform better with a more diverse workforce.
So far transportation and logistics have been associated with a lot of physical work which has made it an unattractive career option for most women. However, things are set to change rapidly with the advent of digitization. In the present time, physical strength is no longer required for getting a job in the industrial sector. Most of the manual tasks that require physical labour are now being done by robots which have allowed for increased inclusions in the sector.
As per a report by Gartner, women made up around 41% of the supply chain workforce in 2021. Out of this 41%, around 15% of women were in the top echelons of the companies. This clearly shows how women are making their mark in the supply chain sector. According to Dana Stiffler, the VP Analyst with Gartner Supply Chain, the pandemic is a major factor contributing to the rise of women professionals in this industry. The labour shortage and the criticality of missions during the pandemic prompted logistics companies to increase their hiring rate.
How logistics companies can attract more women to join their workforce
To begin with, the first thing freight forwarding companies should do to create a gender-inclusive workforce is to set proper gender equality targets. This target should be announced to the entire workforce who should hold frequent conversations to foster a culture of equality within the company. In other words, logistics companies should create an environment where women can thrive and make themselves useful.
Yet another good way to make a change is to adopt new technologies like automation and robotics. Digitization of manual work processes has eliminated the perceived obstacles to the entry of women into the sector. Therefore, logistics companies should embrace digitization to create new opportunities that could advance the inclusion of women in this sector.
Foster a culture of growth
The companies need to create a proper avenue for women to climb the professional ladder and rise to the leadership ranks. Simply put, freight forwarding companies need to encourage their female employees to take up the charge of operations and pursue leadership roles. To do this the companies need to create a culture of growth and train their workforce thus guiding them towards career advancement.
After the consolidated efforts put forward by this sector, we can now see women taking up leadership roles in logistics. Apart from roles at the executive and mid-management levels, women are also taking up technical roles such as truck drivers, warehouse managers, forklift operators, shift supervisors, etc. The de-genderization of professions has played an important role in the rise of women professionals. Previously, the role of women was limited to packing and sorting jobs at warehouses. The warehousing sector was largely dependent on the male workforce for the lifting and moving of goods.
Although the small and mid-sized logistics companies are taking steps towards greater inclusion, a lot more still needs to be done. It is true that change cannot be brought over in a day but this can be a perfect time to get started.