Varekamp Air joins Conqueror Global Forwarding Group
(24-05-2011).- The freight forwarding company Varekamp Air has been selected as the exclusive representative in Amsterdam for the Conqueror Freight Network, which operates as a "virtual multinational" in which independent firms around the world work together in a regimen of "disciplined cooperation".
"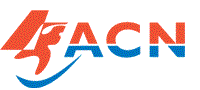 It is an honor and a privilege for us to belong to the elite Conqueror group," says Varekamp's Branch Manager Marco de Jonge, who notes that all candidates for membership are carefully selected for solvency, size, and reputation. So far Conqueror has rejected more than 80% of all applicants.
Conqueror, which began accepting applications last September and launched operations in January, is choosing one strong forwarder to act as a "virtual branch" in each of 564 cities in 127 countries. Members agree to use each other's services for a substantial proportion of their shipments, which ensures a significant increase in business volume for all, among other advantages.
"The idea is to use cooperation to help our members compete on a more equal footing against the giant megaforwarders," says Antonio Torres, founder of the Madrid-based Conqueror group.
"Strong players like Varekamp Air will ensure our success as a global group", Torres said.
For more information, visit www.conquerornetwork.com