Conqueror is pleased to announce that CQR Hong Kong, The Janel Group of Hong Kong Limited, has once again been appointed as the official forwarder for the Hong Kong International Wine and Spirit Fair 2012 being held between November 8th and 10th, 2012

CQR Hong Kong was the clear choice for this role due to its expertise and years in the wine industry. As well as the run of the mill logistics services, The Janel Group offers its clients specialized wine related services; including the storage of wine in temperature controlled warehouses.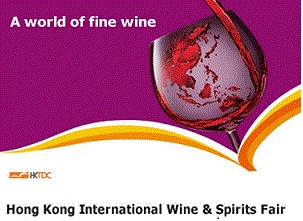 This wine and spirits fair is the largest of its kind in Asia. Of their role at the fair Managing Director Paul Tsiu said, "We will be providing a duty exemption program for exhibitors on spirits which have an alcohol content of over 30%. In addition we will be running logistics services and support to them at all times."
The Hong Kong Trader publication has also picked up on the abilities of the Janel Group to handle wines and spirits.