Ekol Logistics, one of the largest logistics firms in Turkey and Europe, has received the European Eco Performance Award 2012, which was presented at a ceremony in Hamburg, Germany in May
Eco Performance defines the effective integration of ecological, economic and social policies of a company and how these are realized in the sustainability of successful road transportation. The award is given to those who adapt their economic business model to their environmental conscience and responsibilities. This environmentally friendly business model is then put into working practice.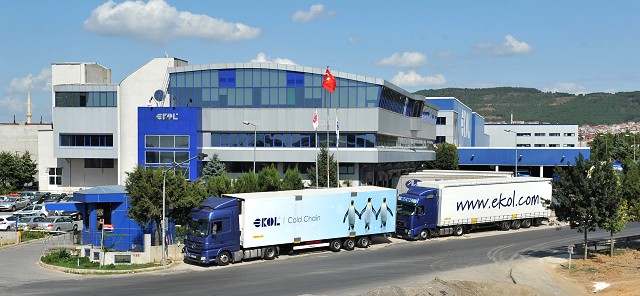 Despite being up against some stiff competition, Ekol came out on top. Ekol's CEO, Tayfun Öktem, expressed his delight. "This award confirms once again Ekol Logistics commitment to protect the environment. We are very pleased to see that our efforts have gone international. With these awards, we continually ask ourselves, "what more can we do"? And this motivates us to do better. In line with our slogan, 'logistics for a better world,' we will continue our work to protect the environment."
Ekol began its operations in 1990 and right from the start set itself the target of becoming one of the sectors major brands in Turkey and Europe. Starting off as a shipment organization in international transport, Ekol has achieved an integrated structure offering third party integrated logistics services. With the know-how accumulated, its highly qualified staff and cutting edge technological practices, Ekol offers integrated logistics services and supply chain solutions to its domestic and foreign customers from many different industries.