CQR Mumbai, (Modern Cargo Services Pvt. LTD.) has been awarded for its excellent support and performance by two airlines, Air Mauritius and Emirates Sky Cargo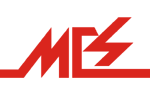 For the year 2012, Emirates SkyCargo recognized 10 companies as top forwarders and Air Mauritius recognized 5; CQR Mumbai was included in both groups receiving the Air Mauritius award for 'Top Performer 2012' and the 'Certificate of Appreciation for continued support in 2011-2012' by Emirates. Modern Cargo is also ranked highly by other airlines including British Airways, Singapore Airlines, Turkish Airlines and Ethiopian Airlines.
In the year 2011-2012 Modern Cargo air freighted in excess of 5000 tons of cargo from their Head Office location alone and it is thanks to these healthy volumes that they enjoy special rates with most airlines and are amongst the top forwarders providing exceptional airfreight rates and services to their customers and agents alike.
CQR Head Office would like to congratulate CQR Mumbai on these achievements and invite all members with shipments in Mumbai to get in touch with the team.