Volkswagen China, based in Beijing, has advised JCT (China) Co. Ltd. that they are the winner of their tender of after Sales Spare Parts Inbound Customs Declaration and Transportation.This contract is on an exclusive basis for 3 years and will include sea freight and air freight clearance in Beijing, and transportation from Tianjin seaports and Beijing airport to Volkswagen Parts Distribution Centre.

JCT China was the clear front-runner thanks to its decade of experience in the customs clearance of automotive after sales parts in Beijing and its service to Volkswagen China specifically for more than six years. This is what Volkswagen had to say about JCT, "Once again, we appreciate the efforts that your company has provided to meet the requirements of VW, and your provided solution both for process improvements and price optimizations, in this process, your company has proved its extensive knowledge and know-how in the requested service area."
In addition to looking after Volkswagen, the team will also be handling their other brands including Lamborghini, Seat, Bentley and Skoda from now on.
Conqueror would like to congratulate CQR Beijing and invite all members with shipments in Beijing to get in touch with the team.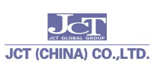 Jeff Zhang / Managing Director