Europrim Shipping SRL, Conqueror's exclusive member in Constanta, Romania, has been awarded the Excellent Small and Medium Sized Enterprises Certificate (Excellent SME)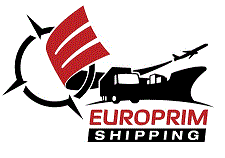 The 'Excellent SME' certificate is awarded to the best small and medium companies in Romania by the Chamber of Commerce and the Industry of Bucharest in partnership with Coface Romania.
In accordance with EU directives, the main purpose of the certificate is to help develop and promote small and medium-sized businesses, support business relationships, improve the business environment in the country and increase market transparency. The project also helps companies to reduce the risk involved in financial transactions between partners from different countries because the certificate allows both local and international business partners to assess the soundness of each other.
The basis of certification is a complex assessment of the company by Coface Romania through a credit report and daily monitoring and verification of all information that may impact on the economic and financial situation of the company and, consequently, on its ability to meet its commercial obligations to business partners."
It is clear that the standard of a company needs to be high in order to receive this award and CQR Constanta certainly is that.
We would like to congratulate CQR Constanta and its team on this recognition and encourage all members with shipments in Constanta to get in touch with them.