Turkish Airlines has honoured CQR Delhi, with a Plaque of Appreciation for '…outstanding support in the 10 years of cooperation and for its special contribution to the business relationship.'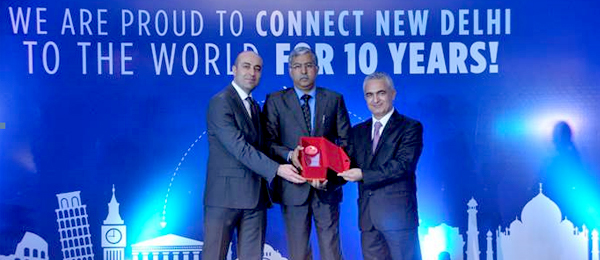 Three Aces Global was nominated for its continuous support and high revenue shipments to Turkish Airlines, past, present and future. Just 10 companies were honoured with the Plaque of Appreciation and the team were thrilled to be chosen, although surprised, as this was their first such nomination.
The award was presented to Director Mr Anmol Verma at a function in New Delhi in December 2013. "We are delighted to have been recognised by Turkish Airlines, this is a partnership which we have worked hard to build and maintain. We believe that this 'Plaque of Appreciation' demonstrates Three Aces capabilities," explained Anmol Verma.