CQR member in both Durban and Johannesburg, South Africa extends its services to all corners of the world, literally
These include shipments to Antarctica. Taking advantage of the southern summer, Alpha Shipping has arranged the lease of nine tank containers of aviation fuel and polar diesel oil to be shipped from Cape Town to the Antarctic. The aviation fuel is urgently needed to supply aircraft at the various bases, and the polar diesel used for the generators and machinery has an additive to prevent it freezing.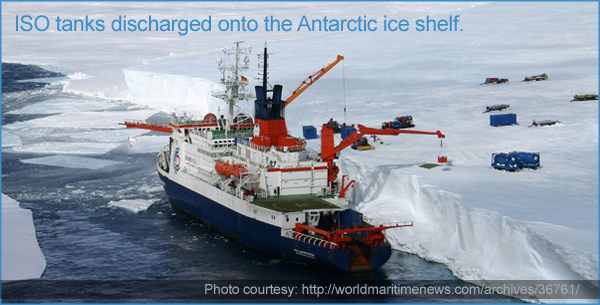 Tank Operator, Tim van Maasdyk says, 'The ISO tanks take quite a beating from the weather, especially during the winter, when temperatures can plummet to below 40 degrees. Our tanks have to be built of top quality materials to withstand the extremes, and still function properly.'
Alpha Shipping understands the demands placed by clients who expect top quality service at all times, whatever the conditions. So whether it is a shipment to the frozen wastes of the Antarctic or to a mine in the searing heat of the Sahara, Alpha Shipping is always up to the challenge.