Conqueror's exclusive agent in 3 cities across Israel, has started construction on a 49,000m2 warehouse in Ashdod, in the south of the country.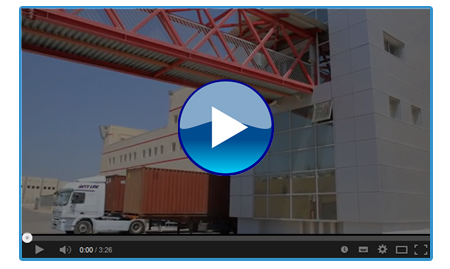 The new warehouse will take their storage capacity for dry, reefer, pharmaceuticals, ice cream and frozen goods to 10 times its current capacity in the city.
In addition to warehouses in Ashdod, the company also has an 8000m2 warehouse for dry cargo in the north of Israel and a 13,000m2 facility for dry cargo and reefer with a speciality in pharmaceuticals and frozen food in the centre.
Projects such as these are all playing their part in helping CQR Tel Aviv become "The Independent Force in Shipping" in Israel.
Conqueror would like to congratulate the Jacky Line Group on this new project!