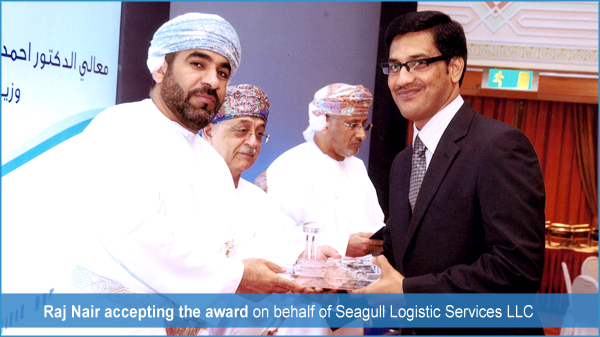 Conqueror's exclusive agent in Muscat, has won the Port Authority of Muscat's "Best Shipping Agency" Award for the third year running
"This has not only added a new elevation in corporation standards but also caused new altitudes in company ethics, morals, ideals and principles which all collectively has led the corporation and its workforce to operate with an ever greater professional touch; delivering confidence and assurance in each individual shipment accomplished," said Director Raj Nair.
In addition to enjoying this success, Seagull Logistic Services LLC is also celebrating its 4th anniversary. Since its humble beginnings, they have successfully overcome the competition and established themselves as a market leader in the city of Muscat. "The future is looking bright for us as we aim for new heights in customer service, business expansion and staff welfare," said Raj Nair.
Conqueror would like to congratulate the team on their successes!