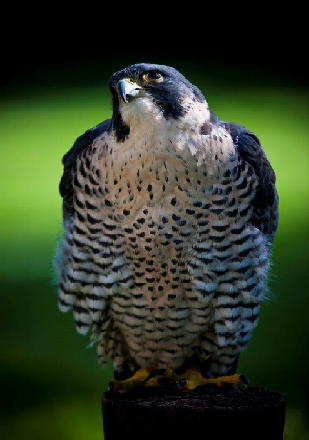 CQR London are quite the experts when it comes to shipping animals
Their portfolio includes 'regular' animals, cats, dogs and snakes but also some more unusual ones. On one occasion, the team were asked to ship a consignment of pure line poultry Hatching Eggs to Australia, which was originally stopped by UK Customs who couldn't believe the value of the shipment, £2,000,000!.
Another of their more unusual requests was to send 2 Peregrine Falcons to Doha; this bird is a most treasured creature in the Middle East.
"The exporter had no previous experience of exporting so we arranged suitable IATA transport boxes for the birds. We also arranged the export paperwork including CITES, booked with Qatar Airways, notifying the UK Vets office and giving the shipper a step by step instruction sheet how to proceed," explained Dennis O'Driscoll, Brooklands Managing Director.
However, despite the teams careful planning, the shipper ignored all their instructions and just delivered the birds to the airline requiring one of their staff to have to make a mad dash to Heathrow (57 km) to take care of the customs and CITES procedures so the Falcons could be cleared to depart on the booked flight.
"A few months later the same shipper contacted us to say the consignment to Doha went so well he would like us to arrange 5 Falcons for Dubai which we shipped using British Airways," continued Dennis, "Thankfully there was no repeat of the 'excitement' of the first consignment."