Conqueror Almaty's project division is renowned for its handling capabilities and almost legendary when it comes to taking on large, complex, intricate projects. They recently lived up to their reputation when they were asked to handle and deliver crushers from Spain to Kazakhstan for a mining project.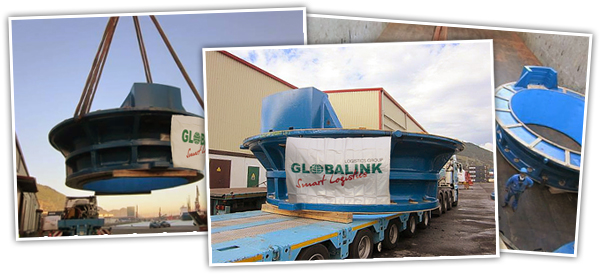 The scope of work handled by the team was indeed comprehensive; including crating, sea freight, road freight and customs clearance at destination. Given the cargo weight, mobile cranes had to be positioned for loading onto the vessel chartered for the trip from Bilbao to St. Petersburg.
At St. Petersburg, personnel from their project office supervised reloading onto sea-river barges for the journey down the Volga Don River to the Caspian Sea Port of Astrakhan. Upon docking, the Crushers were offloaded and lashed onto low bed trailers, courtesy of Globalink's road freight division, and departed at once for the job site. Clearance at destination was an exercise in efficiency and brought to close a well-planned and brilliantly executed job.