We are pleased to inform members that CQR Mumbai, has received the Top Agent Award from Emirates Skycargo for the States of Maharashtra and Gujarat in India.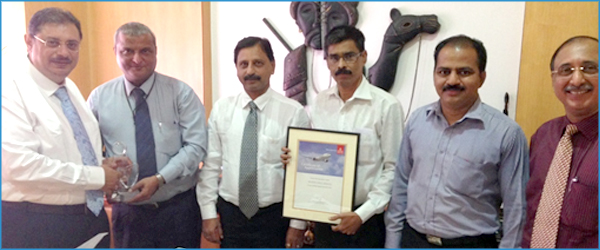 "Agents are vitally important to us – their success is a key part of our success at Emirates SkyCargo. Working as partners, they form an integral part of our overall accomplishment in achieving growth across all of the markets that we operate in," said Pradeep Kumar, Emirates' Senior Vice President, Cargo – Revenue Optimisation. "We would like to take this opportunity to thank all of our agents for their invaluable contribution to our business. It is due to their consistent efforts that we have are in such a prominent and well regarded position in the industry today."
It's always a pleasure to hear CQR agents spoken of so highly. CQR Head Office would like to congratulate CQR Mumbai on this achievement!