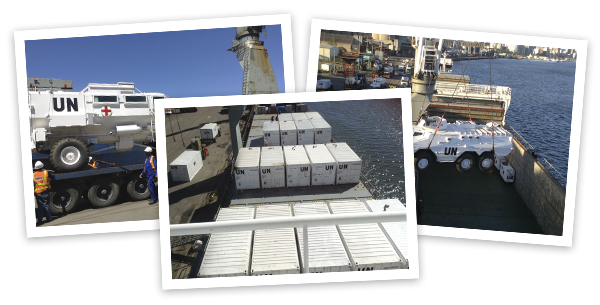 Our member in Durban handled the road transport from Lusaka through Zimbabwe down to the port of Durban, the loading on board and port agency for the vessel. Director David van Maasdyk commented, "The logistics were complex and involved securing special permits from three governments defence forces to allow military equipment through their borders, and at the same time obtain customs clearances". 
The total packing list consisted of 117 military vehicles, and containers which required complete coordination to deliver all the equipment, exactly on time to meet the vessel arrival at Durban. Van Maasdyk continues, "The operation was one of the biggest we have ever handled, and required constant attention and coordination with many different authorities, locally and over the border. That we made a very tight deadline was quite an achievement" 
Alpha Shipping's team all played a big part in the success of the operation.