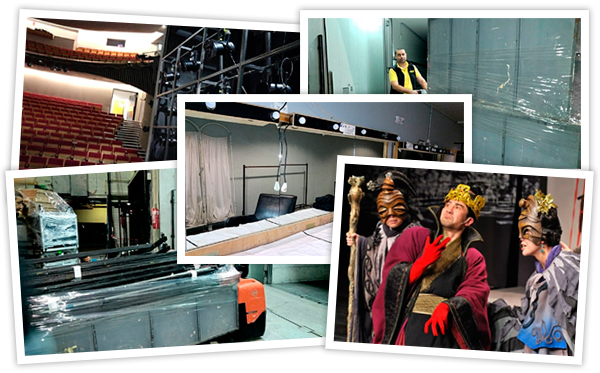 Towards the end of 2015, CQR Tel Aviv successfully completed the handling of a most complex project; shipping 20MT of stage equipment from China to Israel for The National Theatre of China's production of Shakespeare's Richard III at the Cameri Theatre in Tel-Aviv.
To view more images, click here.
The project called for air freight door to door service, mounting, dismantling, delivering, and the positioning of the equipment at its final destination in the Cameri, within the limit time allowed.
Such was this project that it featured in the Israeli daily newspaper HAARETZ. To view the article, click here.