Our CQR member in Antwerp has stepped up its road presence with the introduction of a number of new trucks and trailers
This summer, VAN MOER expanded its trucking fleet with the introduction of 60 additional trucks and 120 trailers, taking their total fleet to 300+ trucks and 550+ trailers.
The introduction of the new trucks and trailers is the result of VAN MOER LOGISTICS' recent acquisition of MERMANS – VAN HOUDT, a company specialised in the transportation of construction materials, whose trucks have now been incorporated into VAN MOER.
The acquisition was especially important given MERMANS-VAN HOUDT strategic location in Retie, which is between Antwerp and Eindhoven. Being located close to the border of The Netherlands makes Retie an excellent operating base, as it is less subject to the road congestion of Antwerp, nor does it have the common shortage of truck drivers there.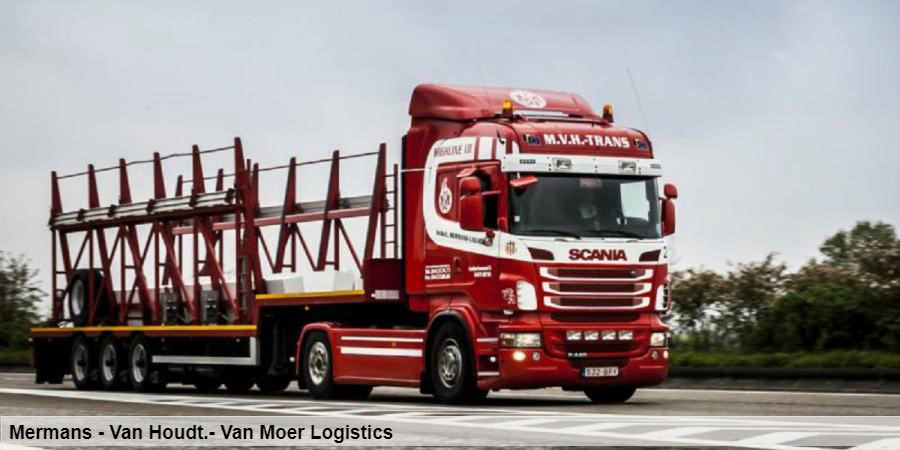 This new addition proves that, apart from investing in intermodal transport, VAN MOER LOGSITICS continues its commitment to conventional transportation.
We'd like to wish VAN MOER's new vehicles many a good trip ahead!