The revamped website will come with a new online tool, free for CQR members, which will be presented exclusively at the 7th Annual Meeting and which would irrevocably change the old ways of conducting logistics business
After putting in a lot of hard work and investments, Conqueror, the largest exclusive network in the world, has come up with a new website which will vastly improve the efficiency of the agents and provide them with an optimal viewing experience.
Its new responsive web design will ensure that all the navigation elements of the webpages with its texts, images, audio/video and screen-layouts are automatically re-adjusted on a number of devices. You no longer need to pan and zoom the pages while viewing them on your smartphone or tablet.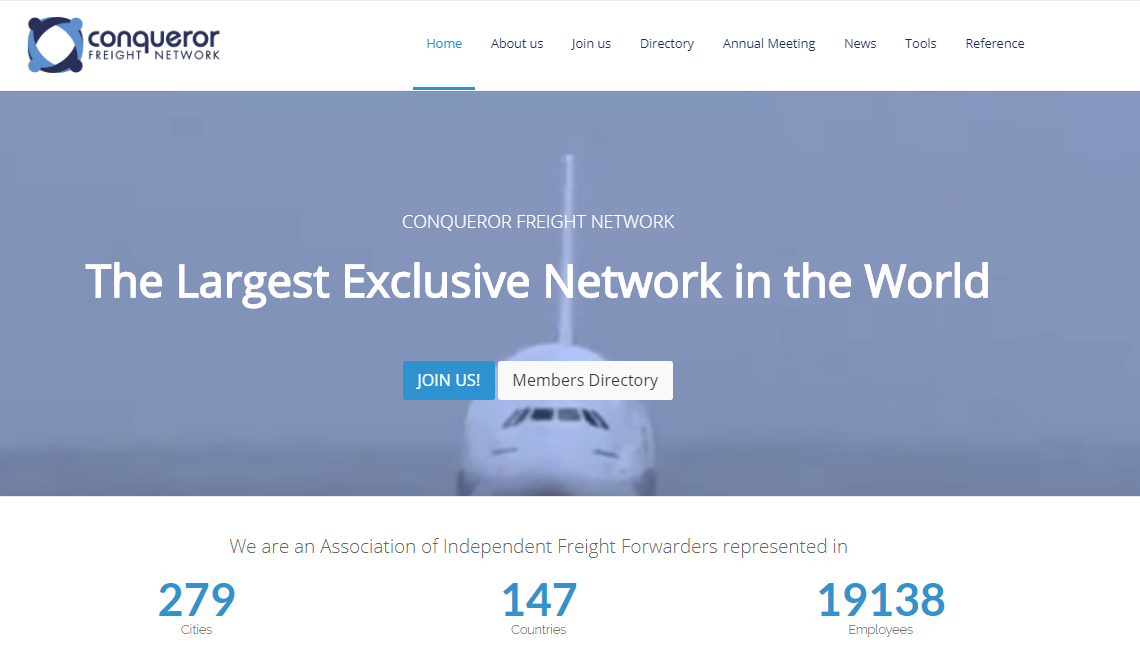 The new Conqueror website will also make available a new sophisticated Freight Rate Management Software tool which will allow the members to do away with manually quoting their clients and partners. It will be offered to all Conqueror members for free and the project will be presented officially at the next Annual Meeting in Bali, Indonesia, (6th- 8th May 2018).
In the words of Antonio Torres the Director of Conqueror Network, "With the help of the new website and the online tool, Conqueror members will become the first freight forwarders in the world to be able to generate instant online door-to-door freight quotations 24/7 to/from over 140 countries."
The responsive CQR website along with the new online tool would undoubtedly empower your business and add to your customer base. We invite you to check it in the following link!