Euroglobe Shipping AB moves 234 motorcycles for an auction in Texas, USA
Euroglobe Shipping AB, Conqueror member in Stockholm, Sweden, hauls 234 veteran motorcycles of high value along with some one of a kind MCS from Stockholm, Sweden, to Long Beach, USA. The value of this cargo has been estimated at a whopping € 12.5 million.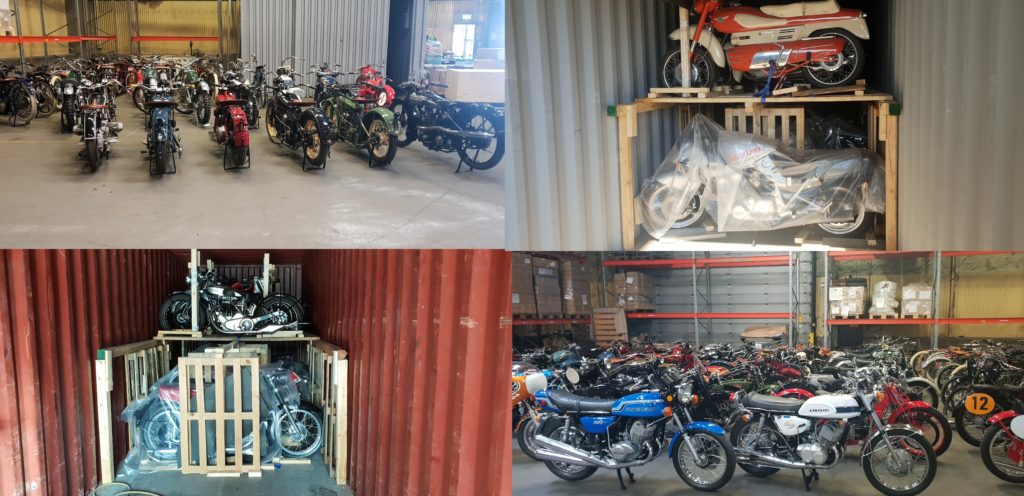 For inland haul, they made use of trucks with liftgates and created cribs for loading the containers so as to ensure that the bikes arrive intact at their destination. "We arranged the pickup from a museum and transported them to our facilities where we did the inspection and evaluation of the cargo. Due to narrow streets and the fragile nature of the shipment, we had to make 34 trips, loading 7 motorcycles per turn," says Marco Sangüesa from the Sales department of Euroglobe. 
Mr. Sangüesa further added, "The bikes were shipped to our warehouse in the port of Stockholm where we loaded them into containers. Packing and loading the motorbikes was a rather demanding and time-consuming task since no bike was like the other. Moreover, the items were extremely valuable and fragile and on top of that, we had to keep the customer's deadline in account. Thanks to the dedication and team-work of my colleagues, the bikes made it to Long Beach unscratched and right on time!" 

Congratulations to Euroglobe Shipping for perfectly executing this challenging project!