Euroglobe's new establishment at Sweden's newest freight port will create entirely new opportunities for handling export goods and goods for multimodal transport
Euroglobe Shipping AB, Conqueror member in Stockholm, Sweden, will shortly establish terminal operations, including bonded warehouse facilities at Stockholm Norvik Port. To this end, Euroglobe Shipping – which has a wide experience in logistics and forwarding since its foundation in 1970 – has leased an area of 6500 sq. m from Ports of Stockholm that will be used to load, unload and store goods. A terminal building will also be constructed that will connect to the container terminal operated by Hutchinson Ports Sweden.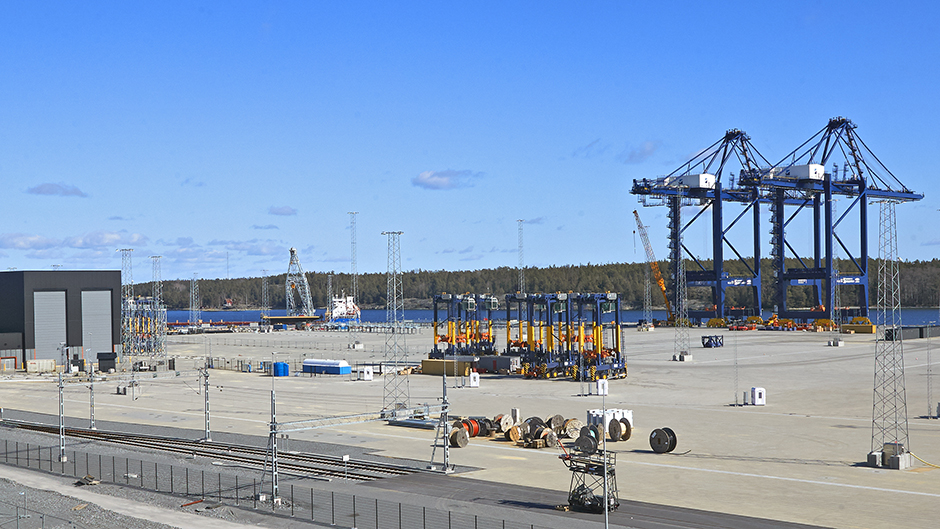 As Johan Wallén, Director of Sales and Marketing at Ports of Stockholm, states, "The establishment of Euroglobe at Norvik Port will provide completely new possibilities to transfer goods between the different types of transport operating services to and from Stockholm Norvik Port, and we are very pleased to be able to develop our collaboration with Euroglobe."
Euroglobe has already been offering the entire import and export chain to their clients at Frihamnen Port in Stockholm since 2005. However, the establishment of this new terminal will provide completely new possibilities to handle export goods, as the volumes can be stored and loaded into containers for onward transportation out into the world.
Javier Sangüesa, the Sales Manager of Euroglobe, comments, "It feels good to be in at the start of Stockholm Norvik Port and to be able to offer the same good service that we have been able to provide at Frihamnen Port. Additionally, with this new opportunity, we will be able to face the Swedish export industry's demand for an excess of empty containers which can be handled in Stockholm. We are very proud to be involved and to be able to develop logistics in the greater Stockholm region, together with Ports of Stockholm and Hutchison Ports."
Congratulations to Euroglobe for commencing this important project and wishing them the very best for their future endeavours!