On this special occasion, they held a seminar and started working on a new website
Locofreight, CQR member in Casablanca, Morocco, recently celebrated their 10th Anniversary with a company meeting and started creating a brand new website. "Looking back 10 years ago, and seeing our achievements, we can only feel very contented with all the things we've done. However, we have our feet on the ground and we firmly believe that there's still a lot more to do," says Mr. Sami Atik, General Manager of Locofreight.
When they started out a decade back, their main focus was FCL and their clients were mainly located in China. Although the Far East still represents a good part of their annual turnover, their activities have now diversified in several ways. Nowadays, they handle all sorts of cargoes, no matter if they come by sea, truck or air.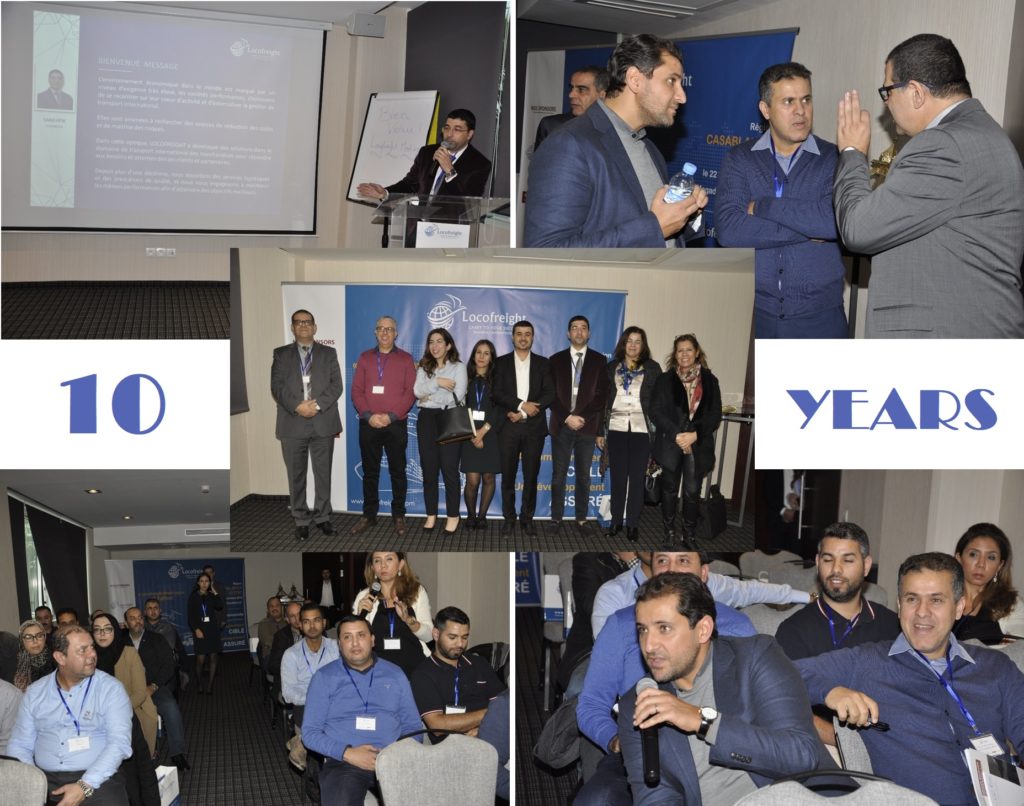 Mr. Atik further adds "Our company's achievements in the last 10 years have been considerable and we'd like to share the same with our customers and partners all over the world. Our new user-friendly website will help us in this regard and keep our clients and partners updated with all the latest info about our services,"
Warm congratulations to Locofreight on their 10th Anniversary!