CQR's first ever online conference will ensure more participation and help the agents to generate more collaborative projects for 2020
Conqueror Freight Network is gearing up to host a virtual meeting of network members to be held on 27th to 28th October 2020. By bringing all the agents in one platform at one time the online conference will allow the members to discuss the prospects of upcoming collaborative projects in 2020. The videoconferences will help the members have constructive communication with their network partners and since an in-person meeting is out of the question in 2020, members need to make the best use of this networking opportunity.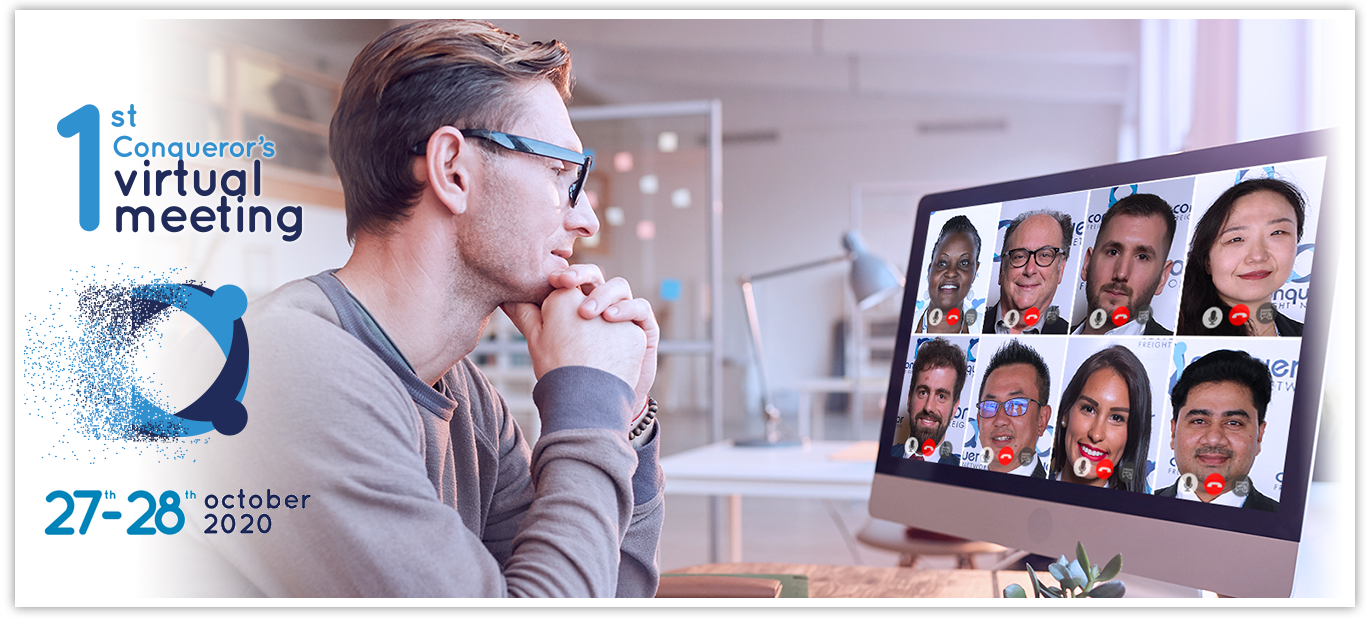 The conference isn't going to be a regular video call over Skype or Zoom. CQR agents will be able to participate in up to 32 one-to-one videoconferences of 15 minutes duration with previously chosen partners. Moreover, there will be a presentation about all the latest updates of Conqueror's member-exclusive digital tool FreightViewer. Although a face-to-face meeting would have been much preferable, the major upside of the virtual meeting is that the agents will be able to save a lot of time as well as expenses on transportation, visa, and hotel.
The user-friendly meeting platform integrated with Conqueror's website will ensure a seamless videoconferencing experience in accordance with the agenda of the agents. In the words of Antonio Torres, the President and Founder of Conqueror Freight Network, "This year we could not meet in person because of safety concerns which is why we have decided to move our meeting online for 2020. The virtual nature of the meeting will do away with all obstacles to participation and we are looking forward to much greater participation by CQR agents."
Be there to promote your business, obtain new projects, and foster an enhanced working relationship with your partners!