The cargo consisting of yellow and green lemon and orange slices was moved via Yangtze River Express
Domax Logistics Co Ltd, Conqueror member in Hangzhou, China, moved a delicate perishable shipment. They transported the cargo of slices of oranges and yellow and green lemons from Shanghai to Amsterdam via air freight.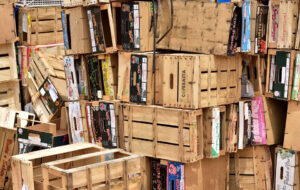 As explained by Mr. Bruce Li, General Manager of Domax Logistics, "Although the concept of transporting perishables seems simple enough, it involves many complications. This is because the slightest loophole in the transportation process could spoil the food products. We believe time is the key factor in these kinds of shipments. For this reason, we made all the preparations round the clock to ensure the delivery professionally and safely. To make sure that the cargo stays fresh and intact, we had to take several things into account like packaging, temperature, humidity, and other factors."
Additionally, Domax had to provide some specific documentation like Phytosanitary Certificate to the customs authorities. Phytosanitary certificates are issued to indicate that consignments of some regulated articles meet the specified phytosanitary import requirements. It also certifies that the goods conform with the certifying statement of the appropriate model certificate. These include commodities such as plants, bulbs, tubers, or seeds for propagation, fruits and vegetables, cut flowers and branches, grain, and growing medium.
"We are a young enterprise with an experienced team. Most of our staff have more than 10 years experience in the logistics industry. This combined with our precise and exclusive services allows us to efficiently handle delicate and complex shipments like this one," adds Mr. Li.
Congratulations to Domax Logistics and all the best for their future endeavours!