CQR Ahmedabad successfully delivers one more shipment consisting of break-bulk project cargo
Conqueror member in Ahmedabad has once again proved their mettle by successfully handling one more shipment from door to port. The shipment which consisted of a 46.5 MTS ball machine was delivered to the Mundra port by the use of a low bed multi axel vehicle. Then, it was directly loaded on a Maersk Dali Vessel which was planned under the deck on a platform of 02×40 flat rack containers.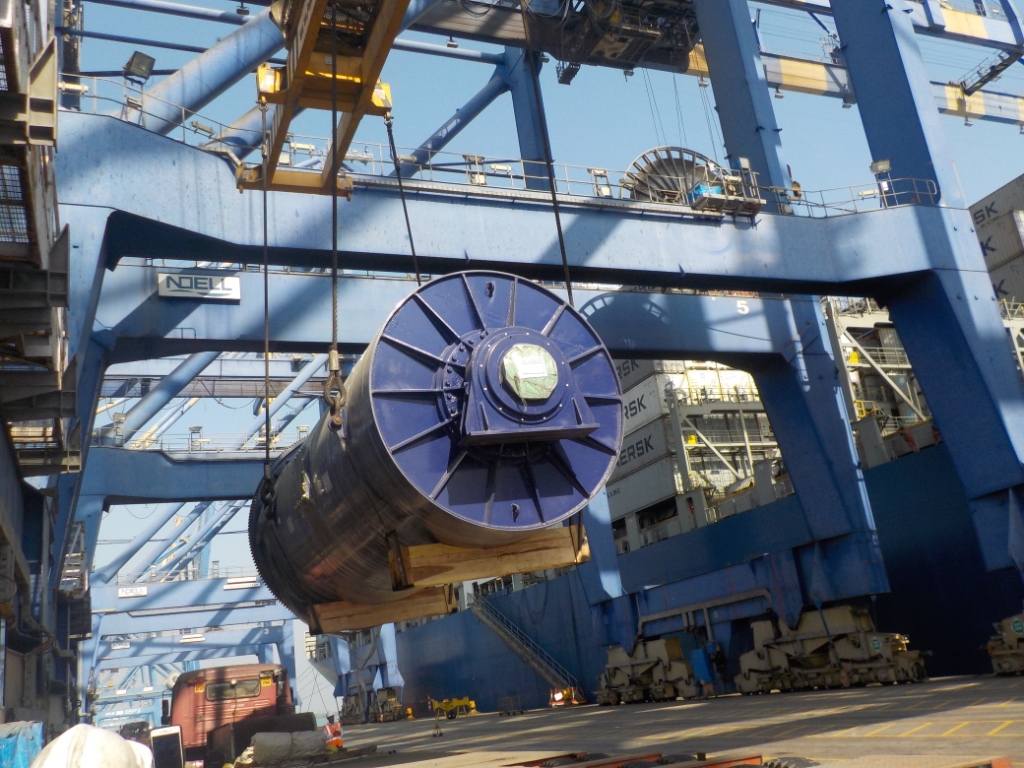 In the words of Manoj Lakhwani, Sales Executive of Sea Freight Shipping and Logistics Pvt. Ltd: "This has been one of our most significant achievements this year and in spite of the enormous proportions of the cargo, our team has managed to handle it. The project cargo consisted of 01×40 flat racks and 01×40 open tops along with break bulk piece of 46.5 MTS. The SFSAL team is thankful to everybody involved in the project and especially to our team members who helped us handle the shipment in the smoothest possible manner."
Congratulations to Sea Freight Shipping and Logistics Pvt. Ltd. for their outstanding feat!