With their newly opened air freight department, the Falcon team has already successfully worked on several significant projects
Falcon Freight Group, Conqueror member in Alexandria, Egypt, has recently handled a multimodal shipment containing IMO chemical materials from Egypt to Nairobi, which required units to control both the humidity and the temperature during the whole delivery. They counted on the cooperation of Sevenstars, Conqueror member at Mombasa, Kenya, for the last-mile delivery of this shipment. Falcon Freight was in charge of various aspects of the shipment including trucking, clearance, packing, and lashing.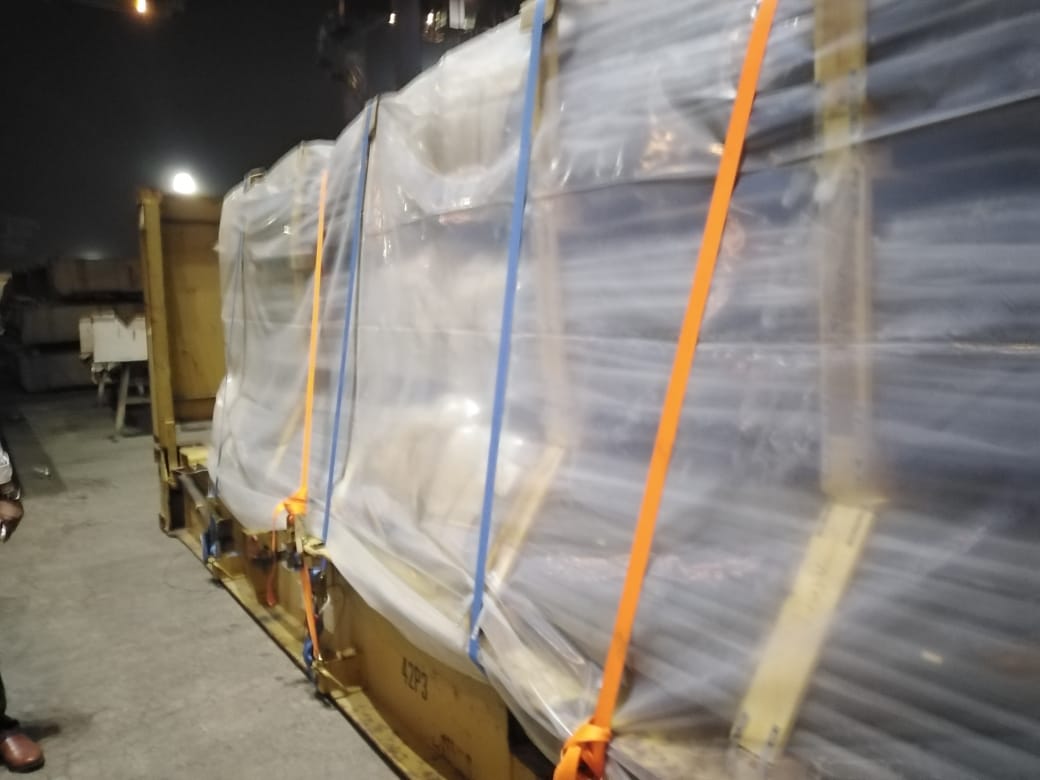 In the last few months, they handled two OOG shipments consisting of pipes and tanks. The tank was moved from Rotterdam to Egypt while the pipes were shipped from Egypt to France. They also handled the movement of a multimodal shipment of an equipment from France to Egypt via Italy. Apart from this Conqueror Alexandria shipped a special equipment from Rotterdam to Egypt and handled the door to door transfer of flexi tanks that were staffed and cleared at the Egyptian dry ports.
To quote Ms. Noha Gharib, the Business Development Manager of Falcon Freight Group, "Even in the middle of the pandemic the performance of our team was unparalleled and this year we have successfully accomplished many complex projects. Additionally, in 2020 – as in every year – we welcomed and trained two new employees to be part of the Falcon Freight Group."
Congratulations to Falcon Freight Group and wishing them the very best for their future projects!