One of the most proficient logistics companies of Penang, AEO Freight has maintained an excellent service standard since their inception in 2005
AEO Freight, Conqueror member in Penang, Malaysia, has recently celebrated its 15th anniversary. They were planning to have a big event to celebrate this milestone, however, because of the Covid-19, they had to forego it and make do with a small get-together with all the team members.
Fifteen years back, in 2005, they started their operations with a five-member team from their Penang office and now not only they are an internationally recognized company with three warehouses and more than 60 employees, but they also maintain an excellent service standard.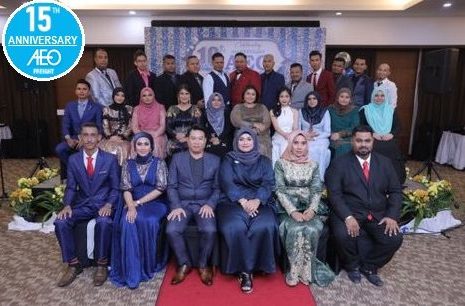 Even with the ongoing pandemic situation, they were still able to achieve their target for 2020. In the words of Rizal Abdullah, the General Manager of AEO Freight, "We are really happy that our company is steadily growing and we now count ourselves as one of the big players in the country. We have fulfilled our target of setting up three warehouses and also managed to achieve our sales target. I would like to thank my partners and clients for placing their trust in us all these years."
A very happy 15th Anniversary to AEO Freight and all the best for the future!