CQR Livorno has been awarded a top rating by the prestigious financial rating company Dun & Bradstreet.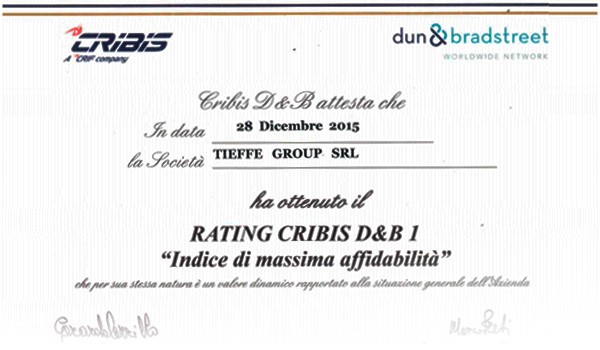 The data is taken from 2015 and truly reflects the stability and growth that the company has established.
The attained D&B 1 Rating is the highest level of reliability as a counterpart of a commercial transaction BtoB. To highlight the magnitude of this achievement, it is worth noting that only 6% of the 5 million+ Italian companies assessed, attain this level.
Tieffe Group SRL's CEO, Tiberio Faoro is naturally proud of the company's achievement and is looking forward to continuing this success in 2016.